Guys, it snowed on Monday. SNOWED. Today is the first day of spring and it snowed on Monday. I was so disappointed when I got up Monday morning and there was snow on the ground. And it was still snowing! It kept snowing until about noon or so and then it was dreary and rained the rest of the day. But the snow actually stuck and stayed on the grass and vehicles until the rain came. Fortunately it was too warm for it to stick to the roads.

The light dusting before work. It was even more covered later in the morning!


It may have not been the weather I wanted, but it was pretty.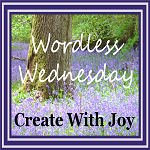 So yesterday and today it's in the high 50's. Tomorrow barely 40 with a chance of snow. UGH. Now that it's officially spring, can't we just have all spring-like weather??
Cindy