I love flowers. I just love how beautiful they are and the smells they give off. And I especially love the color and brightness they add. It's my desire to one day always have fresh flowers in my house. Anyway, we have some pretty tulips growing in the front yard and I wanted to share some of the pictures I took of them. Tulips are my favorite if you couldn't tell by this post's title. =)
I love the spider web you can see weaved on the right on this picture.


I love that I didn't even realize it until I looked at this on my computer but I captured two little bugs on the bloom!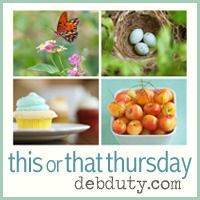 I must say, I was inspired by this post from Deb when taking these photos. Mine aren't as full of vibrant colors like hers and it hadn't just rained but I loved her tulips pictures and really wanted to hang them in my house. So I decided to take some of my own that I could hang in my house! And I'm pretty pleased with how they turned out!
Happy Thursday! I hope you get to enjoy some beautiful tulips today!!
Cindy