Hello, my friends! What a truly wonderful Christmas "break" we had. I am so, so glad that I was able to have five full days off to enjoy the holiday. I think it really put me in the mood to celebrate and it allowed me to be completely prepared. What a blessing!
Friday I spent some time with my good friend Kaitlin, catching up and eating delicious scones. It also consisted of "date night" with Collin. We cooked dinner in (so good!) and then went and got frozen yogurt because we have a gift card!


Seabass actually climbed into my lap to snuggle. I think as he's getting older he's calming down and wanting to snuggle more and more.


Chicken marinated in Italian dressing, oven-cooked asparagus, and honey butter rolls.


Frozen yogurt topped with chocolate covered raisins.
Saturday I went to an open house for Kaitlin's ministry job. She works for EdgeCorps at Penn State mentoring and leading college students to Christ. Fantastic work that girl is doing. After that I went to Kohl's and helped my dad finish up his Christmas shopping. After running errands, that evening Collin and I stayed home, watched some Seinfeld and played video games.

My babies sleeping so peacefully Saturday morning while I read on the couch.


I finished this book before leaving for the open house. I'm gonna review it soon on here!


The sky was so pretty all day on Saturday! We deserved a nice sky though after the massive rain we had on Thursday evening/Friday.
Sunday was a great church service and afterwards Collin and I had lunch and then ran some more errands. After hitting the "chain stores" we decided to check out one of the local thrift stores. What a great decision that was! I got two pieces of clothing for $5 total, a Tommy Hilfiger, green gingham button down, and a pretty black and white dress. We also got an apple peeler/corer for $3 and a 7' artificial spruce Christmas tree for $3! And we got
The Invention of Lying
on DVD for $2! I think we made out really well! That evening we drove around to a few neighborhoods in the area and looked at Christmas lights. What a neat way to get in the Christmas mood!

We saw this at one house driving around... a little creepy, no?

Monday (Christmas Eve), Collin had to work for about 5 hours that morning. I went to the chiropractor and finished getting stuff ready for the next morning. Once Collin got home though we watched
Die Hard
since it's a non-traditional Christmas movie and Collin is discussing it when he podcasts tonight. After that we played some video games until it was time to get dressed for church. We went to a 6pm Candlelight service at a church other than ours. My parents always host an Open House gathering on Christmas Eve that starts at 7:00 and we're usually still there or just leaving close to 11:00. Those are both the service times for our church. So the church across the street from my parents' house was very accommodating with their service times. And I'm glad we went. It was a great service! After church we spent the evening at my parents' house visiting with family and good friends. What a great evening we had!

Watching Die Hard with these handsome guys.
Christmas morning was fantastic! I was so excited I woke up about 5am and couldn't deeply fall back asleep. So Collin and I got up around 7:15. We opened presents (he did really well and I love my gifts!!) and then had cinnamon rolls for breakfast while finishing
Die Hard
. Around 10:00 we headed to my parents' house to help make lunch. Once my sister and brother-in-law arrived about 12:45 we had a turkey lunch which was delicious! Then we opened presents and were all so spoiled! After present time we played my mom's new game, "Bubble Talk". If you've not heard of it, check it out. It's similar to "Apples to Apples" only you are captioning a picture instead of determining nouns to adjectives. We laughed pretty hard at some of the pictures and captions. About 4:30 we left my parents and heading to see Collin's parents. When we got there we had a delicious ham dinner. And afterwards we opened presents and got spoiled by Collin's parents also! After dinner we watched
Christmas Vacation
; it was only my second time seeing it!

The tree at my parents' with the presents waiting to be opened.


The new shirt I bought for Collin.


Lunch ready to eat on the table!


My parent's cats sunning themselves while we opened presents.


The in-laws' tree we gazed upon all evening!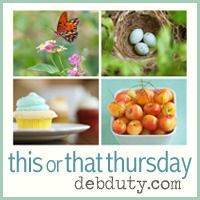 All in all I would say it was a pretty fantastic Christmas!! We had such fun and it was filled with lots of family and friends and love and good food!
I hope your day (and weekend) was just as good as ours was! And may you carry the Christmas spirit with you all year through! After all, Christ is with us all year through!
Cindy