Contrary to what the post title says we actually did not get lost in the corn maze on Sunday. We've had lots of really windy days here lately so it was unfortunate but a lot of the corn stalks were blown over so you could see some of the path from various points of the maze. But that didn't make it any less fun. We'd never been to the farm we were at before and I really enjoyed it. They had a fun section for kids to play in, they had a neat little shop, a hay ride that went around the whole farm, a corn maze (of course) and even animals you could pet and enjoy. And in addition to all the fun things you got to do with your admission you also got to pick and take home either a small pumpkin or an apple. How neat! We definitely had a great afternoon at the farm!

See what I mean about it being blown over? I think it's fun that in the pictures it looks like it was windy that day!


I really like this shot but I unfortunately can not take credit for it. Collin took this one.


Randomly throughout the maze they had little branches with these berries on them.


Collin found an unopened ear of corn so he wanted to see what it was like inside. It was in perfect shape just very hard.


Waiting for the hay ride to start.


Collin petting the goats.


Did you know...?


A little did you know information about our area.


The baby pumpkin that I chose! It's so cute!


Me with my itty bitty pumpkin.


Collin and his baby pumpkin.


Hurray for pumpkins!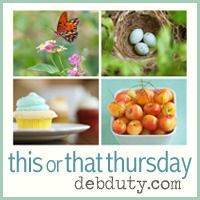 Sorry for the huge amount of photos! I just loved them all so much I couldn't decide which ones to share. Well, actually, I could decide and be grateful I didn't post all of them - it would have been around 100! These were my favorites though of those 100 or so. So that concludes that huge amount of photos I took this past weekend. It was definitely a great weekend! *To see my other photos from this weekend visit my "Pickin' Pumpkins" post here!
Cindy