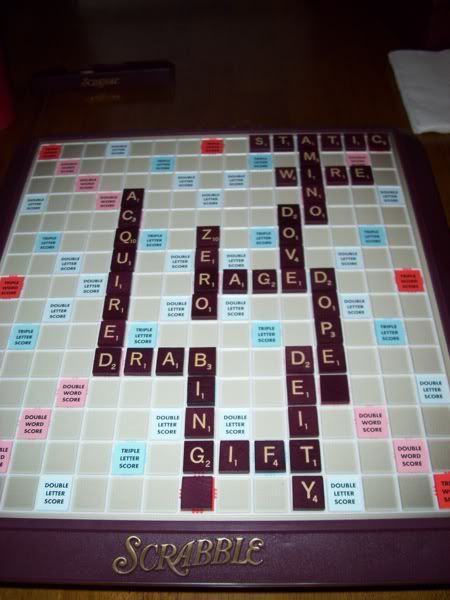 Over the weekend some family friends were up visiting from Virginia Beach. They used to live here but moved down there probably about 7 or 8 years ago or something like that but we've kept in touch all this time. The youngest girl, Allie (who's 15 now!) really wanted to play Scrabble so she, my mom, her mom, and I played a game. I was SO super excited when I realized I had a Bingo I could play. So as seen in the picture above, I play acquired and got 90, yes 90!!, points for it. I was literally squealing!! So much fun. =)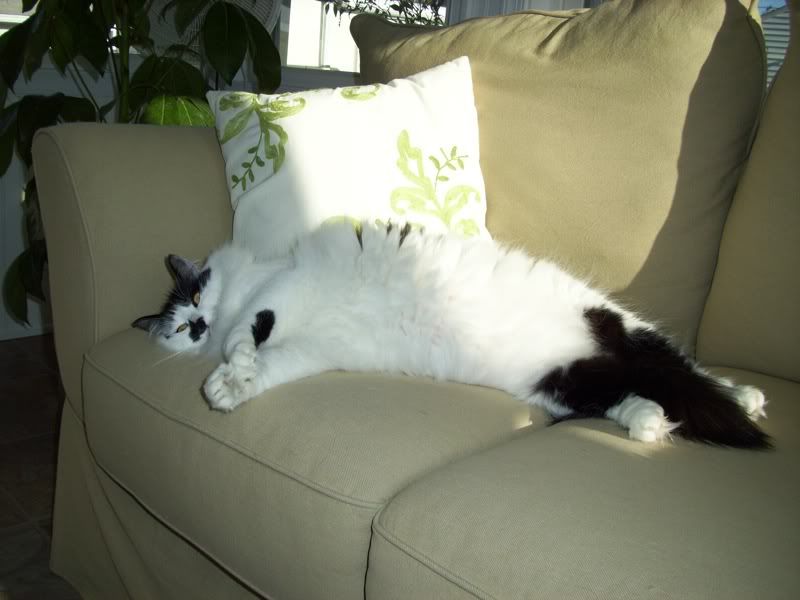 Collin and I are house sitting for my parents this week while they are away on a cruise. My parent's still have 3 cats, all of which I had growing up. Well, I've at least had Mitzi since I was about 5 or 6! The others came along while I was in high school. Anyway, Jake (the cat pictured above) is my baby boy. He wandered into our garage one summer morning and I begged my parents to let us keep him. I am SO glad I did because he is such a beautiful and (most of the time) sweet cat. He loves to be in the sun room and especially on the couch when the light is shining on it. I love him so much so I just had to snap some photos of him since I get to be with him for a whole week.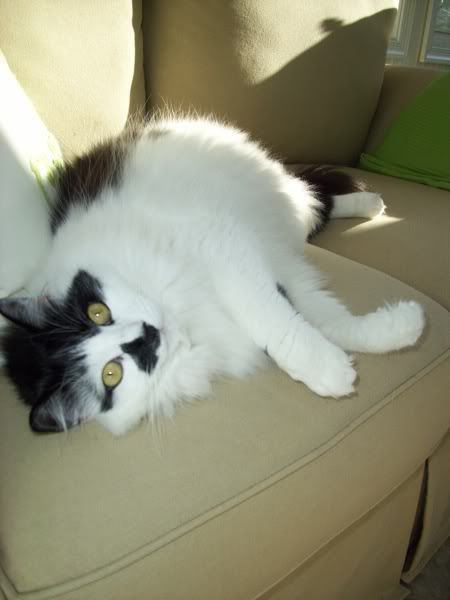 Isn't he just a beautiful cat?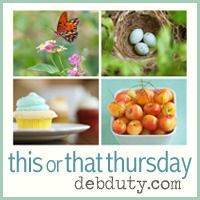 Cindy