I've got several pictures on my phone I've been wanting to share on here from the past week so I decided to do an iPhone photo dump! There's a few sky pictures because as you all have
read before
, I love sky pictures.
Stank sleeping with one eye partially open.


Sunset on the frisbee golf course on Tuesday

Speckled leaf

More of the sunset on Tuesday


Awesome clouds on Wednesday afternoon


I've been looking through this book for information on shipping hazardous material for work.


A pretty dandelion in January!


The tiny, tiny sliver of moon is next to the light post from Thursday's sunset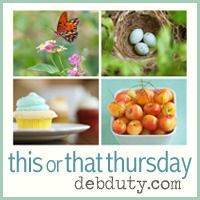 Anyway, in addition to my photos, this weekend is my birthday weekend! Monday is my birthday and I've got something extra special planned for my blog on Monday so be sure to come back then!! But this weekend will be filled with lots of goodness! This evening Collin and I are going to the Baltimore Aquarium to celebrate my birthday. I've been wanting to go for ages (I've been before but Collin hasn't) and we're really excited! Then tomorrow evening my company is having their holiday party, they always do it in January because more people can come since Decemeber is always so busy. And on Sunday we're having a little family get together at my parent's house to celebrate both me and my mom! Her birthday is on Tuesday. =) So yeah, it should be a fun weekend!!
I hope you have a great and fun weekend, too! And come back on Monday! You won't be disappointed!!
Cindy