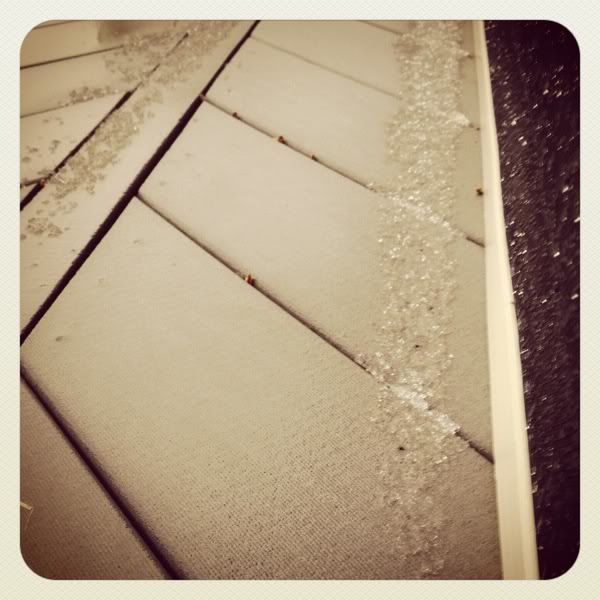 Picture taken Saturday morning

That's what my morning has felt like. Cold and icy. Not really, but it hasn't been the greatest morning. I woke up extremely tired and then while I was getting ready for work my stomach started not feeling so great. So I sat down to let it settle for a few minutes and then of course by the time it was settled enough to finish getting ready I ended up being about 15 minutes late to work this morning. Which isn't necessarily unusual for me but I was going to be on time today if it wasn't for my stupid stomach! Then I get to work and my neck and head just started hurting really badly. And I didn't pack breakfast this morning because I had thought I left something here but once I got hungry I went to get my food and remembered I ate it Thursday morning. *sigh* Ever have a Monday morning like this? Plus, to top it all off it's been foggy and COLD all morning long.
Anyway... just because I had a not-so-good morning, I'm not gonna let it get me down! Today is still a new and wonderful day. There's still many opportunities for awesome things to happen! Plus, despite all the difficulties/annoyances I may face, today is the day the Lord has made. I will rejoice and be glad in it! (Psalm 118:24)
Be blessed today my friends! Rejoice today because the Lord has given it to you!
Cindy