I was browsing around Pinterest earlier this week and found
this recipe
for a cheesy chicken and rice bake and thought to myself that it looked pretty good. So I repinned it and decided instead of waiting to make it I was gonna make it this week! So I bought the ingredients and cooked it last night. I was a little apprehensive about whether I was going to like it or not because I'm kind of a picky eater and it had a different smell while it was cooking but it was delicious!! And healthy, too! I love it when I find a yummy new recipe that both Collin and I like.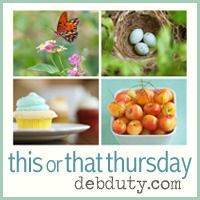 2 whole Boneless, Skinless Chicken Breasts
4 cups Cooked Brown Rice
¾ cups Frozen Corn
15 ounce Can Black Beans, Drained And Rinsed
1 cup Plain Greek Yogurt (or Sour Cream)
4 ounces, fluid Can Green Chilis
½ cup Salsa
1 cup Low-fat Cheddar Cheese, Plus More For Topping
2 Tablespoons Fresh Cilantro For Garnish
Preheat oven to 350F. In a large bowl, combine all ingredients except for cilantro and mix thoroughly to combine. Make sure the yogurt and cheese are stirred in throughout the entire bowl. Season with salt and pepper if desired. Transfer to an oven-safe dish and top with extra cheese if you would like. Bake for 20-25 minutes, or until heated through. Garnish with chopped cilantro.
I actually used a can of chicken - it was MUCH easier and quicker. Though next time I cook it I'm going to put my chicken breasts in the crock pot in the morning to cook and then all I'll have to do is shred it before mixing it in when I go to bake this in the evening.
This made A LOT of food so if it's just two of you eating it, you might want to halve the recipe. As you can see it filled a full 13x9 casserole dish and we only ate maybe 1/8 of it for dinner since it's so filling. So we have lots of leftovers. Good thing we enjoy leftovers! Let me know if you make it and what you think!
Cindy