Dear Grilled Cheese,
thank you for being such an easy and delicious meal. Thank you for tasting good even when my tummy hasn't been feeling too well. You are one of my favorites.
Dear New Apartment, you are awesome! I love how great you're turning out as we're slowly unpacking boxes. Thanks for having the right spaces for all our stuff. It's pretty swell. I can't wait to finish making you pretty and cozy. I am definitely happy and ready to go home now!
Dear CAC Office Worker, it brightened my day to come in and renew my CAC yesterday because of the inspirational sayings you had taped to your desk. You were also a pretty cool dude it seemed and I appreciate your cheerful personality and niceness to me.

"Life is not the party we hoped for... but while we are here we might as well dance!"
"Do not ask the Lord to guide your footsteps if you're not willing to move your feet."
Dear Collin, I love you. Thanks for being so stellar throughout this whole move and putting things where they need to go and for unpacking and working with me to get our place looking so great. Thanks for taking the initiative with a lot of it and surprising me with things being put away!
Dear Beautiful Weather, you have been so pretty the past week or so. And even on Wednesday when you decided to rain all evening when we were running errands, you weren't pouring and I greatly appreciate that!
Dear Sky, you are incredible. And I am especially loving your views from our new neighborhood!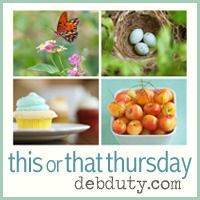 Love, Cindy