This past Sunday Collin and I took my parents up to Waldorf to go see the Southern Maryland Blue Crabs! For those that don't know they are our local minor league baseball team. And I'm very fortunate to work for a company who purchases a skybox each season and gives tickets out to the employees for free! So wonderful! Anyway, we took advantage of it this past week and took my parents with us! So much fun!!

Our skybox this year is right behind home plate!


Yes, I know this is very washed out but I like it regardless. =)


Soft serve ice cream is one of my favorites. I love going to games mainly so I can get some. ; )


I really enjoyed sitting next to my mom during the game. And we even had on almost identical sunglasses!


I must say though, my favorite part of the whole afternoon was the fruit race. They put those fruit costumes on little kids and had them run around the bases. hahaha! It was ADORABLE! And of course the "grapes" was the smallest one so he was the slowest. But it was precious.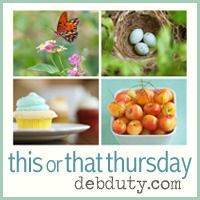 What a fun way to spend a Sunday afternoon. I really like going to the games on a Friday or Saturday night though because then you get fireworks after the game! Maybe we'll get the chance to go once more this season.
Cindy