It's
Fill in the Blank Friday
! If you'd like to play along or see other's blanks visit
Fill in the Blank Friday
with Lauren at
the little things we do...
! Onto the blanks!
1.
One thing that is superfluous, but that I could never give up is
liquid fabric softener
.
2.
Small talk with people I don't know too well
makes me feel awkward
.
3.
I can't
go to bed
without,
having first brushed my teeth
.
4.
Cheese and crackers
is my favorite snack
.
5.
Lately I've been
craving pumpkin. Good thing fall is coming
!
6.
If at first you don't succeed
don't give up! Keep on trying and believe in yourself
.
7.
Fall is
my favorite season! I love everything about it. The colors, the smells, the food, the weather, the way nature looks. EVERYTHING! I am so excited it's September and fall is close
!
I'm also participating in the Live Every Moment photo challenge and this week's theme is
"Animals". And how could I not post a picture of my favorite animal. I love my Stank!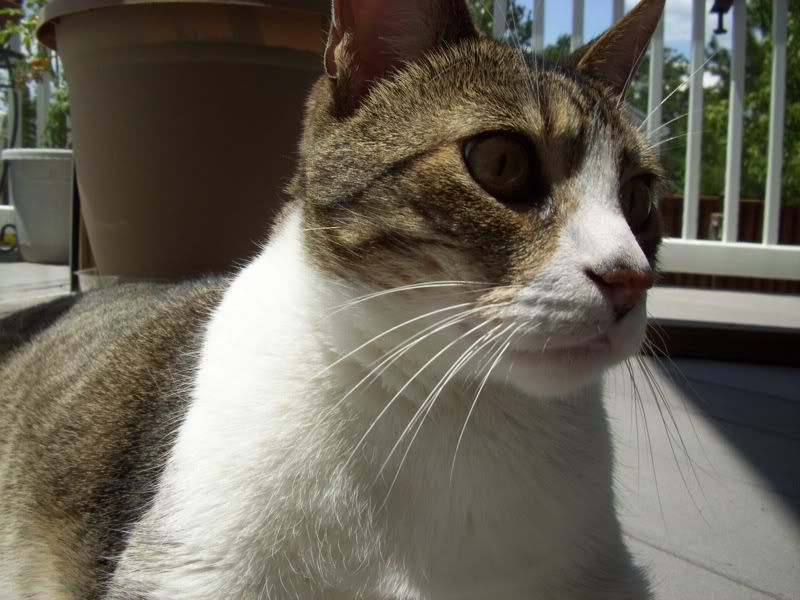 This is a super great weekend for me! I have today off since it's my normal Friday off but then I also have Monday off because of the Labor Day holiday! Woohoo! I love 4-day weekends! The only sad part is that the only day Collin has off is Sunday. So I get to spend the weekend all by my lonesome. But it's alright. I get to relax and get some stuff accomplished around the house!
I hope you all enjoy a wonderful Labor Day weekend!
Cindy