Happy Friday, blog friends! Today is a glorious day! It's cool outside and it's practically fall. The temperatures are deeming so at least! This is a good day and this is a good weekend! Collin and I are going to see
BT
tomorrow night at The Fur nightclub in DC and we're both extremely excited! Tonight we've got a fancy birthday party to attend. And Sunday our praise band is performing at the Solomon's gazebo in the afternoon. It will be a delightful and fun weekend, I do believe.
Anyway, today I'm back to the blanks. So if you'd like to play along or see other's blanks you can visit Lauren at
the little things we do
.
1.
You should always take time to
let the people you love know it, either with words or actions
.
2.
Enjoying all the little things about life
makes the world a happier place to be
.
3.
I can hardly wait for
our camping trip to Gettysburg in two weeks
!!
4.
Sunday
is my favorite day of the week
.
5.
Something totally dumb and ridiculous that I love is
"Secret Life of the American Teenager"
.
6.
If I could, I would
quit my job and be a housewife who teaches piano
. Silly student loans preventing me from accomplishing that. =(
7.
I rather like
going to the library and just wandering around
.
Today I'm also participating in the Live Every Moment photo challenge and today's theme is "light/lighting". I absolutely love how the sun glistens on the water and how it can make the whole sky so bright and blue!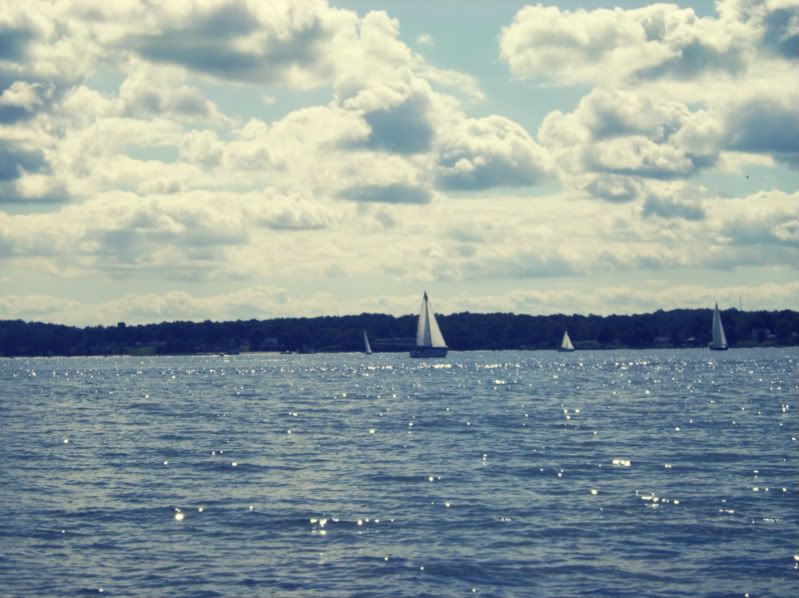 I hope you all have a wonderful weekend! I hope it is as nice and cool there as it is here. I know I'll definitely be enjoying a bit of fall temperatures! Be blessed, my friends!
Cindy