Is it alright if I share some photos with you guys to fill you in on what's been going on the past week? I feel like it's easier that way to get you guys updated on my life!

So last Thursday after work I went home and my weekend had begun! I was hungry but knew it would be a while before Collin would get off work for us to have dinner. I wanted something nutritious and it was really warm outside so I wanted a milkshake. Therefore I decided to make a semi-nutritious milkshake. I took light vanilla ice cream and added some Carnation Breakfast Essentials poweder in Milk Chocolate for my nutrition and chocolate flavor. Then I added in some milk and blended away in our little single serve blender thing. It was SOO delicious.


And because it was such a beautiful day I enjoyed my shake on the back porch with my Stank!


A few weeks ago I hosted a Thirty One party and I was the first hostess for my mother-in-law who joined the business at the beginning of February. I had a really good party and this was all the loot I got for being a hostess! I was SO excited about it!!


Monday it snowed like crazy! It was absolutely gorgeous! It was the most snow we'd had all year. And it was the BEST kind of snow! Once it stopped snowing around 2pm or so it all melted within an hour! =D


And after a snowy day we had a beautiful sunset!


I don't care that this is blurry. This is me working hard for the government. ; )


And here's the result of me being in that box. It was so deep that we couldn't get everything out of it to inventory so I needed to get in to toss the stuff out.


Over the weekend Collin and I looked into some apartments in the area. We found one that is perfect for us and in our price range and we put down our deposit on Sunday! We sign the lease and move in on May 7th! I'm so super excited! We've been living in his parent's basement for a year now and as grateful as we are to them for letting us live there rent free to get back on our feet it is time to move out. And I can't wait until I get my stuff out of storage! It will be like it's all new once again! Oh how I've missed my things!


And because it's so nice out today I just had to dress spring-y! It's supposed to get up to 70° today!! Huray!!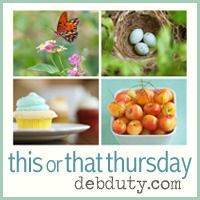 So that's what's been going on in my life lately! Some really good and exciting things! I have lots to look forward to the next couple months and I couldn't be happier/more excited about it!
Cindy