This is the last post I have from our anniversary trip in April. While we were down in NC this year we decided to take advantage of learning some history about Fort Macon! Collin was taught some of this stuff in school (since he grew up so close to the fort) but being a Maryland girl I never really learned anything about any fort except Fort Lincoln down at Point Lookout. Plus, Fort Lincoln was a Union prisoner of war camp and fort whereas Fort Macon was most definitely Confederate. It was interesting for me to learn some of the history about a Confederate fort! We really enjoyed our afternoon at Fort Macon and the weather was beautiful! It was actually very mild in temperature albeit windy! The fort itself was really rich with history and we were fortunate enough to catch a tour that was going on and got some great information from the guide!

Walking up to the fort they had these warning signs.


The bridge that went over the moat and leading into the fort.


Most of the food supplies came from Baltimore and New York.


The whole fort was pretty much connected from room to room. I loved how you could see down through the doorways for numerous rooms!


This was called a Hot Shot Furnace. Collin was fascinated by it!


Another view of the hot shot.


The view of the ocean from the top of the fort where they would fire the canons at the incoming ships (via sea) and troops (via land)


We were there one day before the 150th anniversary of the siege of Fort Macon. The battle started on April 25, 1862 (the day we were there) and many soldiers died on the 25th and 26th. They put these crosses out In Memory of the soldiers who were killed during the battle and they were placed in the location where they died.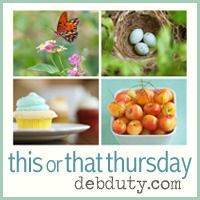 It was a REALLY neat experience going to the fort. I had a great afternoon exploring and learning a little bit more about Civil War history from a different viewpoint (Confederate vs. Union). And I think it was especially neat that we were there on an anniversary date! To learn a little bit about Fort Macon's history you can visit here. But if you're ever on the Crystal Coast in NC go visit Fort Macon yourself! It's a really wonderful way to spend an afternoon (or morning).
Cindy