Two of our friends got engaged recently and one is currently ring shopping. I am so excited for them!! This is an absolutely wonderful time in their lives and I love seeing my friends preparing for and getting married!!
However, it got me thinking about our own proposal and engagement and how sweet and wonderful a time it was. And I got a little sad/nostalgic. Our proposal was so fun and sweet and I loved telling people the story! I remember how much fun we had in those days of being engaged. Getting to spread the news and planning for our wedding and for our future as a married couple. It was great and fun! Those were some very happy days and I look back on them fondly! But hearing about these friends getting engaged it brought me back to that time in our lives and I missed it.
But then I realized, I'm MARRIED to my best friend and love of my life! Sure we had fun in the "beginning" while we were planning for our future together but we're still having fun now! And when we were engaged I wanted so badly to just be married already. And now we are and have been for over two years! Being engaged is great but being married is SO MUCH BETTER! It's okay to look back on our engagement period with happy memories and fondness but I don't need to be sad that it's over because this period of my life (and the rest of the periods of my life) are great because we're married and living our happily ever after!
I can't wait for our friends to experience the wonderful blessings that come with marriage! And I can't wait to continue experiencing those blessings myself with my wonderful hubby by my side!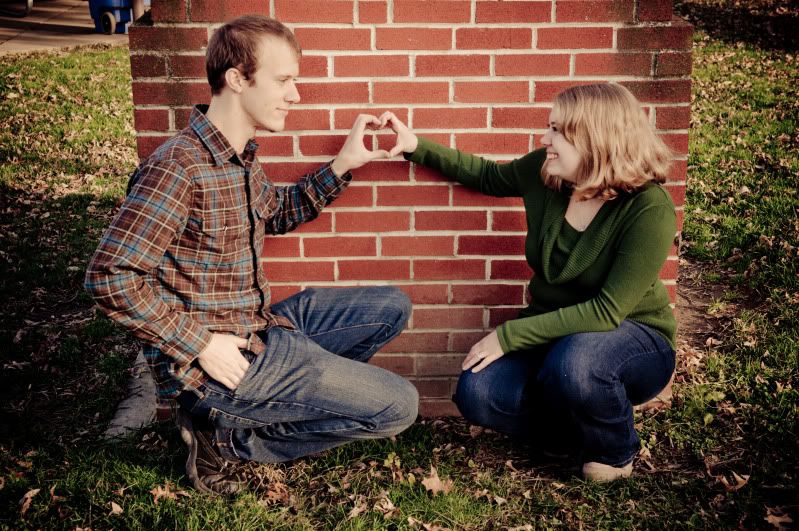 Photo by Tiffany Blackstone Photography
Cindy