Here in Southern Maryland the leaves haven't begun to change in full force yet. But, there are some leaves that are becoming colorful! According to
weather.com
we are currently "Patchy" in terms of our fall foliage. I do expect however that within a week or so we'll be Near Peak if not in Peak. And I am SO excited! I love to take pictures of all the beautiful fall colors! =) I noticed these trees outside of work yesterday that had some beautiful color to them so I snapped a few with my iPhone as I was heading home in the afternoon while the sun was hitting them just right.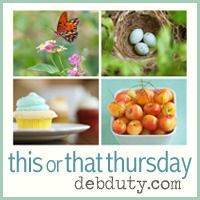 I can't wait for the complete overhaul of the trees so that they are just full of vibrant colors! It's my favorite, for sure!
How are the leaves where you're at? Are they full swing in change or is the change just beginning?
Cindy