This past weekend I was baking up a storm all day Friday! That evening our new young adult group at church was hosting the dessert portion of a progressive dinner for the students of an on-campus Christian group at our local college. It had a great turnout and my pumpkin chocolate chip cookies seemed to be a hit! I thought I would share with you guys this delicious recipe. It's perfect for autumn and those pumpkin cravings people get! Plus, they are so quick and easy!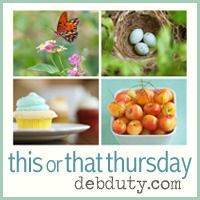 Pumpkin Chocolate Chip Cookies
Ingredients
1 cup canned pumpkin
1 cup sugar
1/2 cup vegetable oil
1 egg
2 cups flour
2 tsp baking powder
2 tsp cinnamon
1/2 tsp salt
1 tsp baking soda
1 tsp milk
1 tbsp vanilla extract
2 cups semi-sweet chocolate chips
Directions
1. Combine pumpkin, sugar, vegetable oil, and egg. In a separate bowl, stir together flour, baking powder, ground cinnamon, and salt. Dissolve the baking soda with the milk and stir in. Then add flour mixture to pumpkin mixture and mix well.
2. Add in vanilla and chocolate chips.
3. Drop by spoonful onto greased baking sheet and bake at 350 degrees for about 10-12 minutes, or until lightly brown and firm.
Enjoy making these yummy cookies! I will say, they are more cake-like than cookie-like but who cares!? =) And I can guarantee they will make your house smell so good! Let me know what you all think!
Cindy