Happy New Year, friends! I am so excited for 2013. I love the idea of a new year with new things to accomplish and places to visit.
It's this time of the year that everyone makes Goals and Resolutions. There's nothing wrong with that, but it's just not right for me. I almost never stick with my resolutions and when I fail at keeping it, it just makes me kick myself and feel really bad and that's not something I should be doing.
So this year, instead of creating lists of goals and aspirations or lists of things I want to improve about myself, I'm going to give myself to God and let Him accomplish in me what He wants! I think that's a pretty great way to spend a year!
I'm not sure what this year has in store, but with my life in God's hands, I know it will be spectacular!
I hope that you'll put your year in God's hands, too! Let's begin 2013 filled with peace, love, joy and belief in The One who has control over all!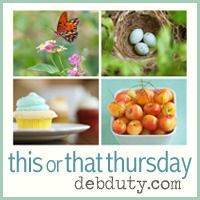 Cindy