Disclaimer
*Not everyone will think this dish is as delicious as we do. Most will probably think it is gross*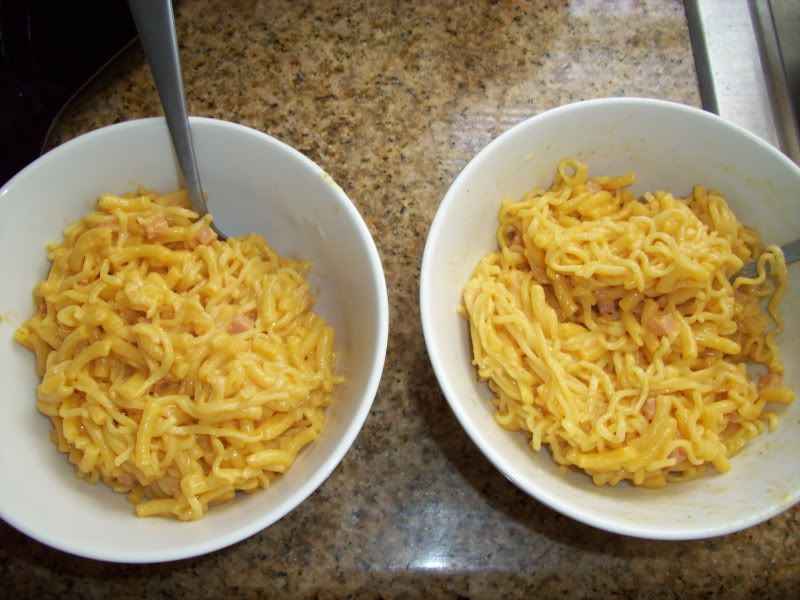 Back when Collin and I first started dating we would be hanging out at his parent's house and it would come time for lunch and/or dinner and if his parents didn't have anything planned we would try to find something easy to make. More often than not it was soup or mac and cheese. One day Collin suggested that we combine a few things and make our own special dish. Here is that recipe.
The Thing
(yes, we call it the thing... lol)
Ingredients
2 packets of Chicken flavored Ramen
1 box of Macaroni and Cheese
1 slice of Spam about 1/2 inch thick
1 tbsp of Buffalo sauce

Directions
1. Prepare two packets of Chicken Ramen per directions on packet.
2. Once noodles are soft, place noodles and a bit of the water in a bowl and add flavoring packets to noodles. Stir and set aside.
3. Boil water for mac and cheese.
4. Prepare mac and cheese according to directions on box.
5. While the macaroni is boiling, dice up Spam into tiny squares.
6. Once you have completed the macaroni and cheese, add the Ramen to the pot and stir it all together.
7. Once your mixture is well combined, add diced Spam.
8. Pour in 1 tbsp of Buffalo sauce.
9. Stir until evenly coated.
10. Serve warm and enjoy!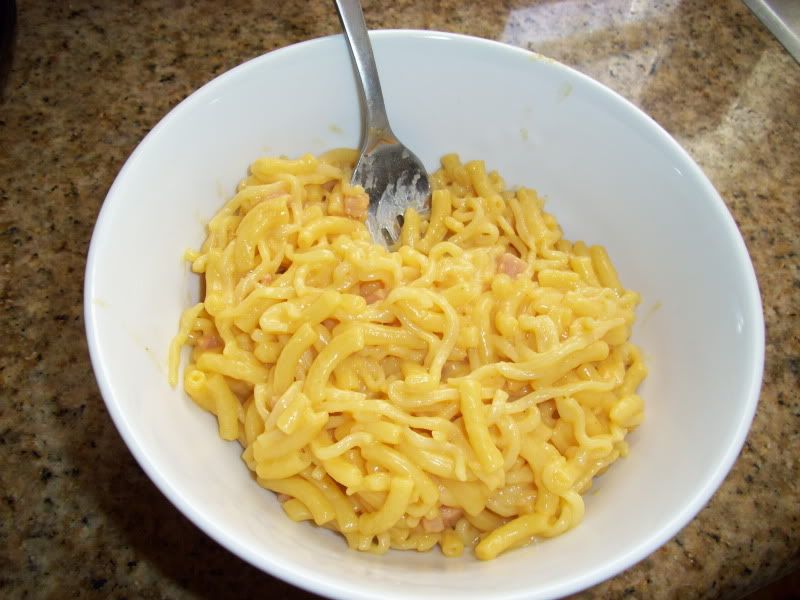 This is a dish that we definitely love and don't make too often because it's not the most healthy for you, but it's fairly quick and simple. And it's rather cheap as well. We consider it college food since most college kids eat a lot of Ramen and Mac and Cheese. We figured why not combine it! If you do try this, let me know. I'd love to know what you think. I won't be offended if you don't care for it. I understand it's not for everyone's taste buds. However, it probably is better than you're imagining. I thought it would be gross but I love it!
Cindy