This past weekend my church's annual women's retreat took place at West River retreat center near Annapolis. I've gone every year since 2005 with the exception of last year. I'm really glad I went this year. I needed the weekend to refresh my soul and to remind me of some things that I'd "forgotten" about. You know, it's those truths that you know in your head but sometimes don't always feel in your heart. This weekend helped me to feel them in my heart again.
I've been so frustrated lately with not getting the answers I'm seeking. About not hearing God's voice or having him remove us from the struggle in our life right now. This weekend didn't give me the answers I've wanted, it didn't magically make us financially sound, but it did give me an understanding that in His time we'll get through this. God is with us even the midst of our financial struggle and this very thing that I consider to be a burden is a blessing. I just need to choose to look at it that way.
On Saturday morning our guest speaker talked a bit about Tibetan monks and how they don't have food in their monastery. In order for them to not go hungry they must take what they call a blessing bowl into town and the people of town will put food into their bowls. Whatever food they are given is considered a blessing, even if it may be something they think is bitter. We did a meditation exercise where we held our own blessing bowls out and met with Jesus and asked him to fill our blessing bowl. During my time of meditation, when Jesus was supposed to be talking to me we sat there in silence. He didn't say a thing; He just sat there with me. At the time I was frustrated because that's what I feel has been going on this whole time, every time I've prayed recently I've just felt silence. However, this time I realized that it was truly silent. There was nothing in my head,
I
was quiet for once. My mind is so loud that God probably isn't able to speak to me, or He is speaking and I just can't hear Him. The silence I think was Jesus saying it's okay to be silent; that it's in the silence I'll hear Him.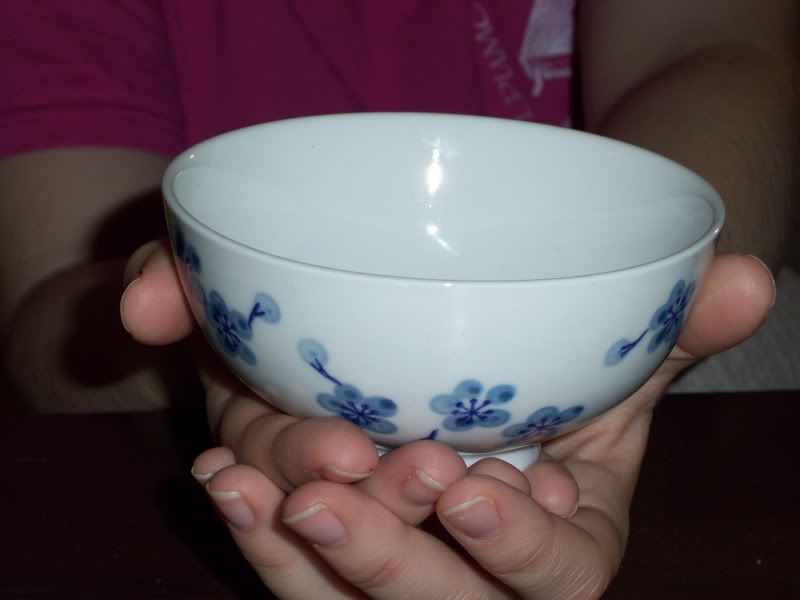 I've decided that from now on I'm going to hold my blessing bowl out and even if it is filled with something that I perceive as bitter, I'll be able to see it as something beautiful, something that in the end will be a blessing for me. God tells us in Romans 8:28 that everything happens for the good of those that love Him. And in Jeremiah 29:11 God tells us that He knows the plans He has for us. And those plans are not to harm us, but to prosper us and give us hope and a future. How wonderful those promise are. Even the bitterness, what I perceive as not very good, is ultimately for my good!
So even though we're struggling financially, there is beauty in this struggle. Something good will come. God is working in and through us. I feel it now. I'm still frustrated and ready for it to be over with, but at least now I'm able to see a bit of beauty in this struggle. A quote that came in my email today says, "Patience is bitter, but the fruit is sweet." I look forward to the fruit at the end of this struggle.
Glory be to God!
Cindy