So I've been a horrible little blogger this week. I've been busy with work and my evenings have been busy too, so I just haven't had time to write. Not like it really matters, no one reads this thing anyway. But for the three or so of you who do, sorry I've been MIA!
But today is Friday so here I am with some Friday Favorites!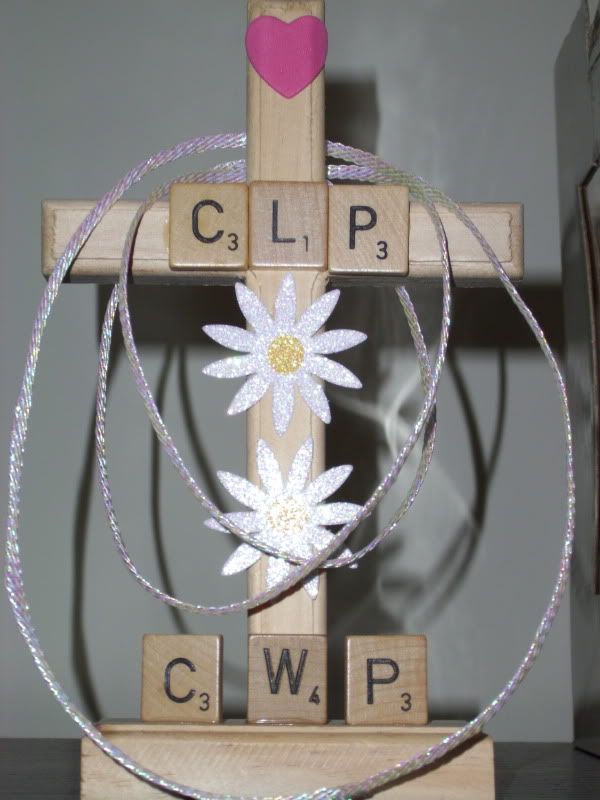 I made this cross at the Women's Retreat last weekend. Well, I didn't make the cross, I decorated it. And I'm not one for arts and crafts, it's not my strong suit, but I think it turned out pretty well. It's supposed to be a reminder to me to put all my concerns, worries, and the things that I hold dearest to me at the foot of the cross and let God handle them. I've set it atop our entertainment center so I can see it and be reminded every day.
I love that on the Women's Retreat I laughed SO hard on Saturday night with some girlfriends. We sat around in their bunk room for about 2 hours just laughing and laughing. We even had one woman walk into our room with a bag of Poise pads saying "I thought you ladies might need these". Which then of course made us lose it and laugh even harder! Laughter is the best medicine and it was so great to get to know all those ladies better and share in a great time of fellowship. Plus, laughing is the only thing that exercises your liver! Our livers were WELL exercised that night!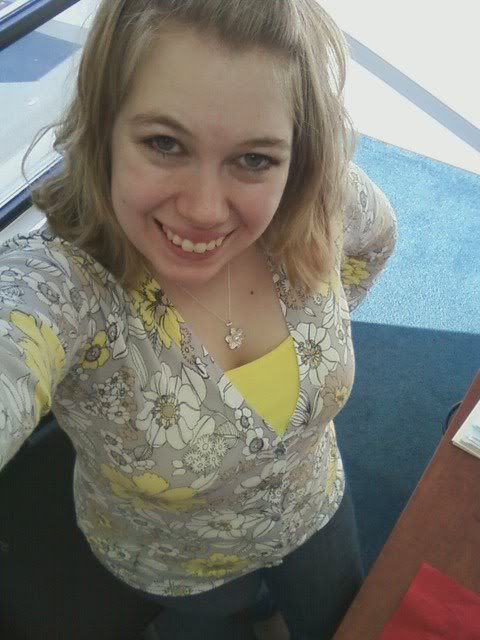 I am simply in love with this cardigan I got at Old Navy for my birthday. It is one of the softest cardigans I own! Plus it's so bright and cheery. I'm wearing it today to will spring to come sooner! And I like how the yellow tank underneath compliments it so well. Also from Old Navy. =) Sorry if the quality of the picture isn't the greatest, I just took the picture on my phone.
So yeah, what are you loving this week? Do you have a new favorite cardigan like I do? What are your plans for this weekend? Anything fun and exciting? Mine will be nice and relaxing!
Cindy