On Tuesday I mentioned that Collin was making some awesome potato soup for dinner and I thought I'd share the recipe with you all. It's so delicious and filling! We had it many times in the fall and finally made it again Tuesday!
This is a recipe he found from Jason Hill on Youtube at
Chef Tips
. Jason Hill has quite a few other recipes and cooking tips on his youtube channel that you can view and you can view this one as well!
Creamy Potato Cheese Soup

1 tablespoon dried basil **We did not add the basil**
1/2 stick (4 tablespoons) butter
2 cups shredded smoked Gouda cheese **we used Velveeta**
6 small red potatoes, diced and reserved in cold water to prevent browning
2 diced carrots
2 diced celery stalks
1 white onion, diced
1 teaspoon garlic-shallot puree (or 2 cloves garlic, crushed)
2 cups heavy cream **we used half and half**
6 cups chicken broth

Turn stock pot on medium high. Melt butter. Add celery, onion, carrots. Cook down until onions are transluscent. Add basil and garlic-shallot puree. After 3 minutes, add potatoes and stir another 3 minutes.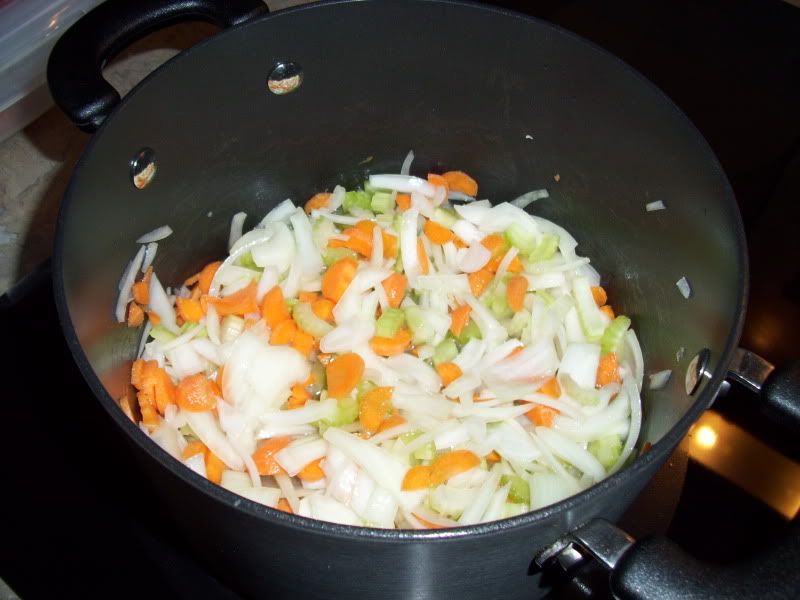 Vegetables cooking prior to adding potatoes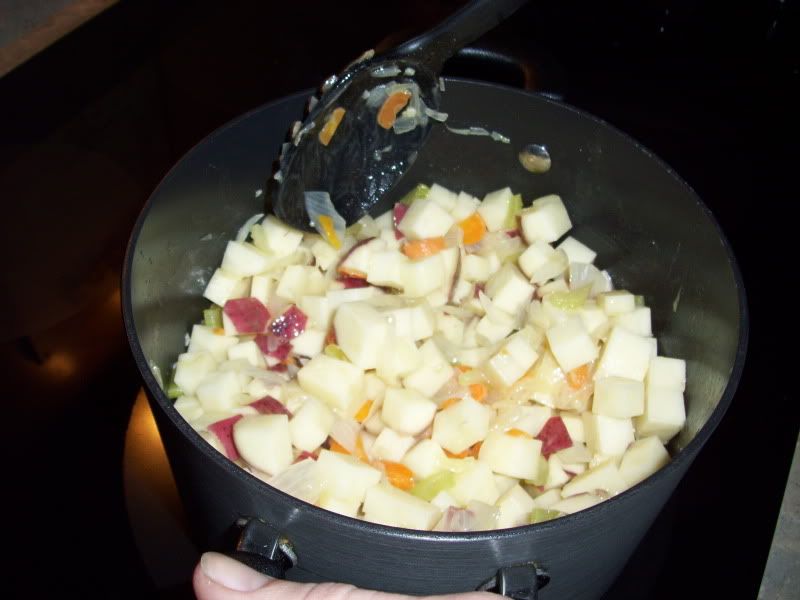 Vegetables and potatoes cooking

Carefully pour in 6 cups chicken broth. Boil for 20 minutes, then stir in a roux made from 4 tablespoons flour and 4 tablespoons butter.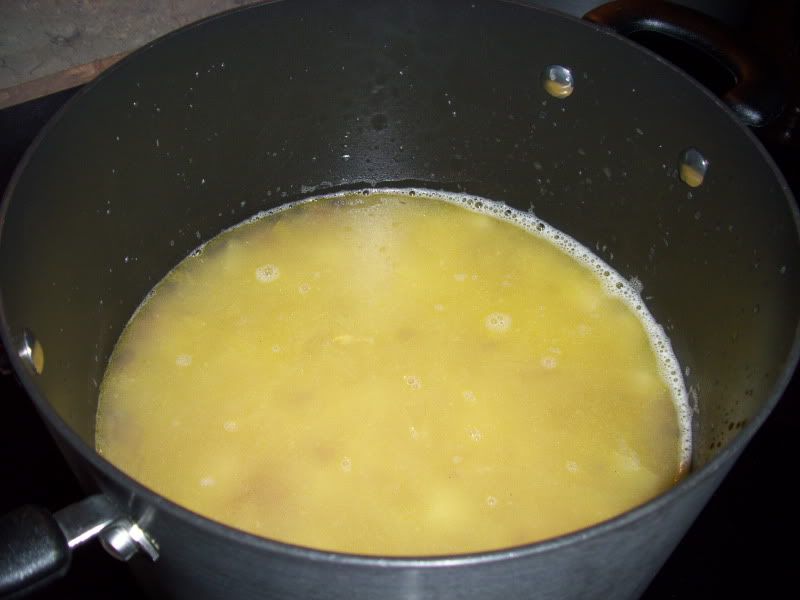 After adding the chicken broth

Wait a few minutes for the soup to thicken slightly. Add cream. Whisk and simmer for 20 minutes.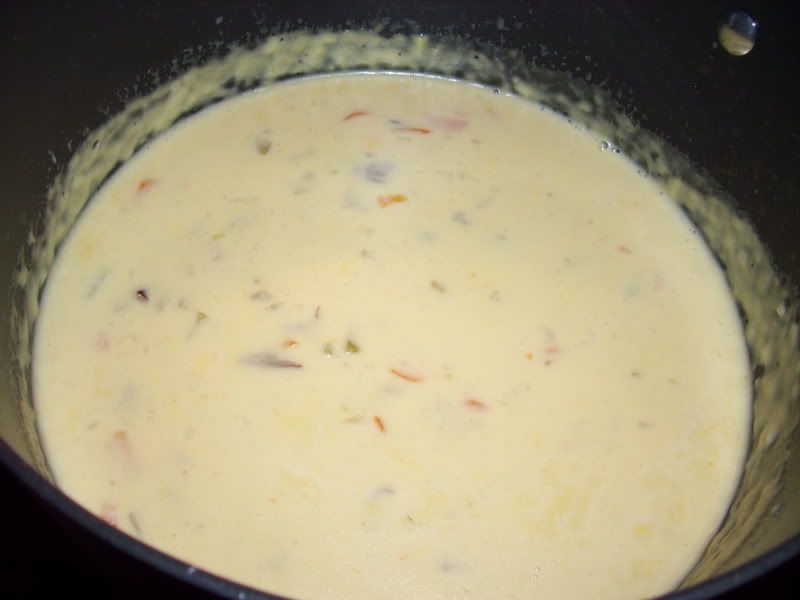 After adding the roux, cream and cheese

Slowly stir in cheese and melt it down. After cheese is melted, pour into bowls and season with salt and fresh cracked pepper.

Ready to eat!
So yes! It is really quite a yummy soup! It's like the perfect comfort food. I hope that you make it and enjoy it as much as we do! If you do make it, let me know what you think!
Cindy