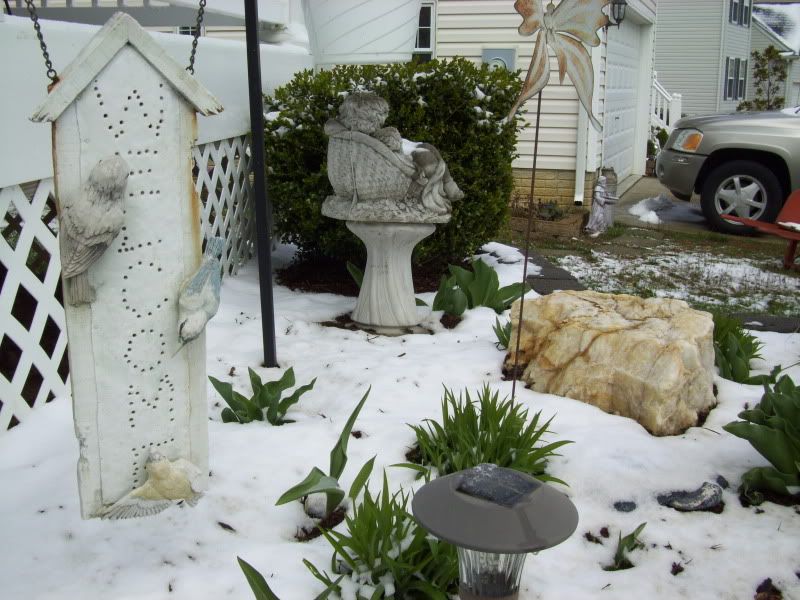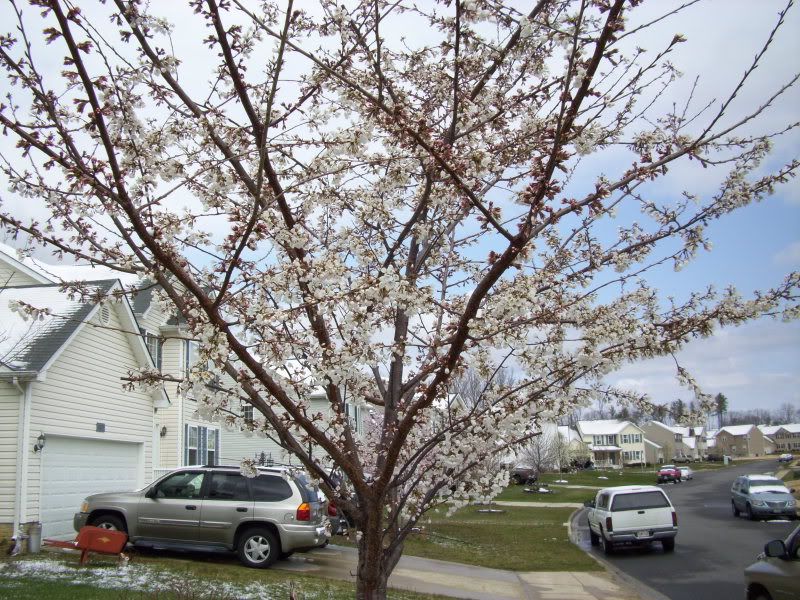 We went to bed on Saturday night knowing that there was an 80% chance of snow over night. I didn't want to believe it and I hoped that when I woke up on Sunday that it would be sunny, warm and there'd be no snow on the ground. However, I woke up and even with the curtain closed in our bedroom I could tell it was snowing. I looked outside and sure enough the snowflakes were falling ever so lightly from the sky. I was quite disappointed but it was SO beautiful it was really hard to be mad about it. Plus, it was only sticking to the ground and not to the roads, we could still make it to church!
I took those pictures above after we got home from church and unfortunately by then the snow had stopped, the sun was out and most of the snow was melted. I would have taken pictures before church but we were running behind so I didn't have the time. =( It was most definitely a beautiful white morning! The church service was really good. The pastor's message was great and it was just what I needed to hear that morning! Plus, playing with the band always makes me feel closer to God. And the afternoon was delightful as well. We went to lunch at a friend's new house and we celebrated the wonderful milestone of her first house with a bunch of other friends. It was so nice to spend the afternoon chatting with friends. And when we got home we took a nice, long nap that was especially needed! It was quite simply a wonderful Sunday!
How did you spend your Sunday? Did you get snow where you are at or was it nice, sunny, and warm to make me jealous? ;) It'll be warm for good soon enough in our little peninsula!
Cindy