*Warning! Lots of pictures in this post!*
Our first stop on our trip was Ormond Beach, FL. We stayed with Collin's Aunt Pat and Uncle Jay for two nights before we headed down to Disney (and again one night on the way home). I had met and visited them once before for Thanksgiving 2009. It was great to visit and see everyone again! We had a delightful time with Pat and Jay. On Saturday Collin's mom (Donna), Pat and I went to a craft/art fair on the river while Collin and his dad (Jon) played golf. We walked around and admired all the vendors for about 2 hours before going and having lunch. I bought a pretty gem to wear on a necklace chain and Collin's mom bought me a big floppy hat to wear at Disney and a pack of notecards.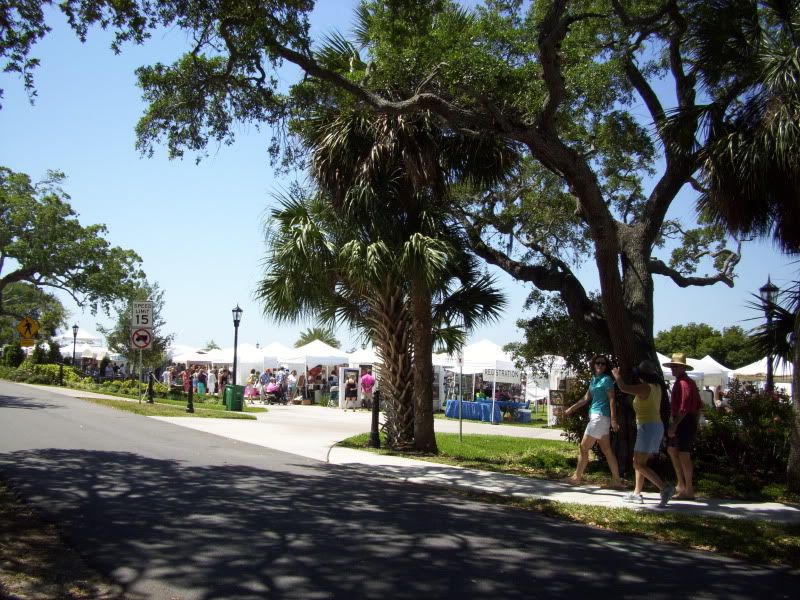 View of the front of the park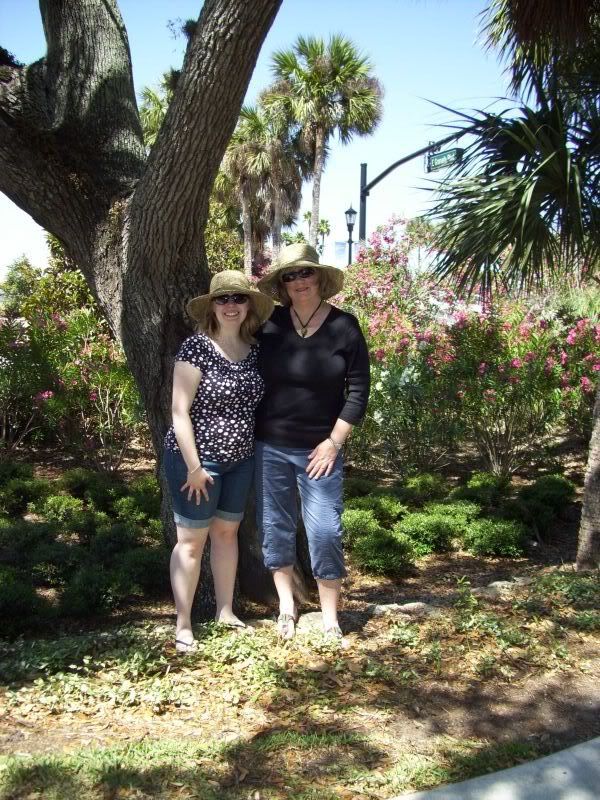 Donna and I in our new hats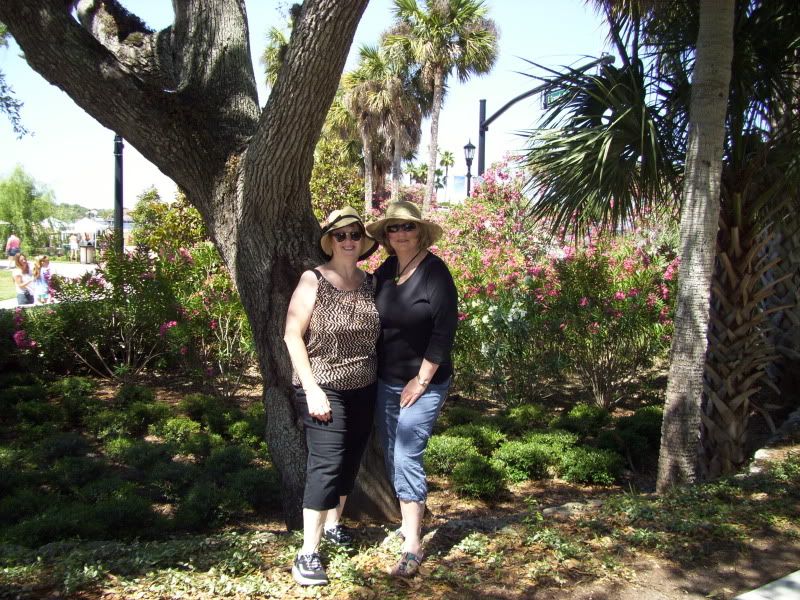 Donna and Aunt Pat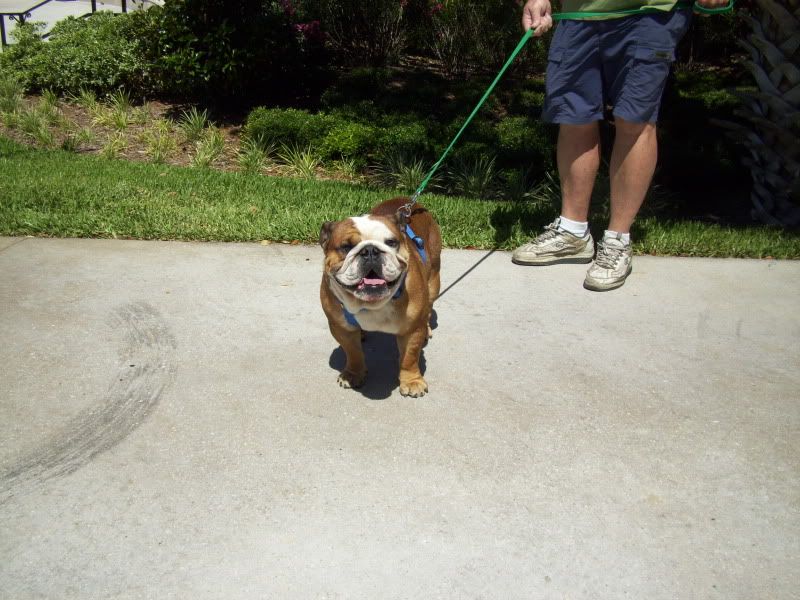 This was the cutest and friendliest dog! He was such a ham for the camera.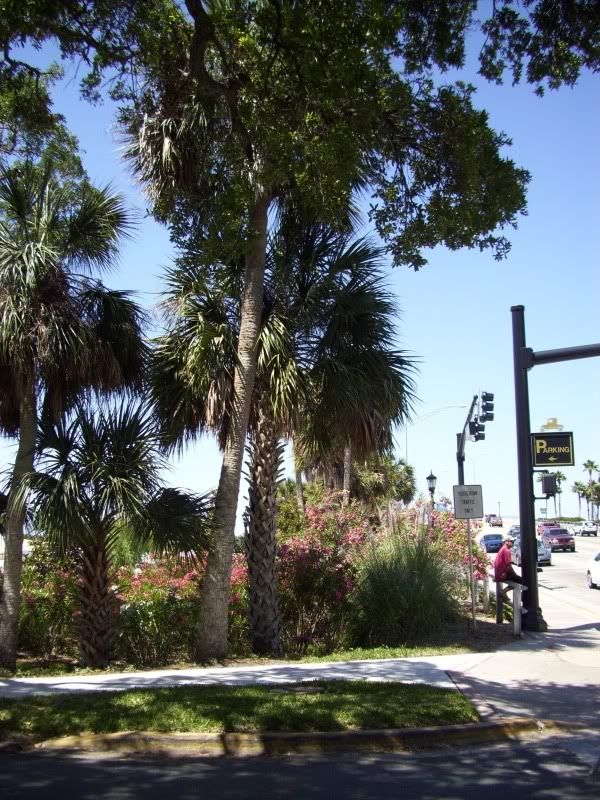 I love palm trees.
 After we were done at the park we headed over to an awesome market/deli that I wish I could remember the name to. =/ This place was so cute! They not only had counters where you could buy and eat food right there but they had a meat counter and aisles for groceries to buy and prepare at home. I wish we had a place like this here at home! Anyway, I got a turkey and basil panini and it was absolutely incredible. It had turkey, bacon, provolone cheese and a basil spread on a cibatta bread that was toasted just perfectly. I was thrilled with how yummy it was! And they served gelato! After I finished my sandwich I hurried over to the gelato counter and bought myself a cup of triple dark chocolate gelato. I LOVE gelato so it was a lot of fun to have some.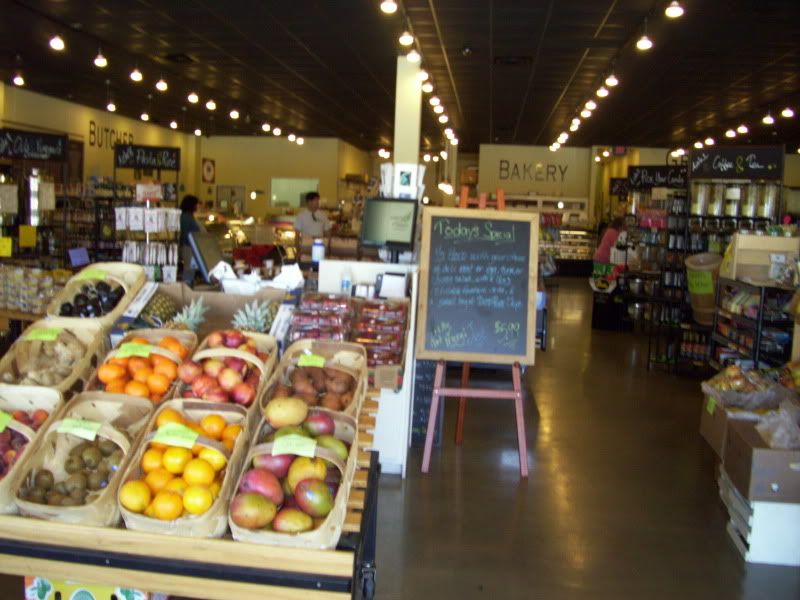 View from the entrance of the store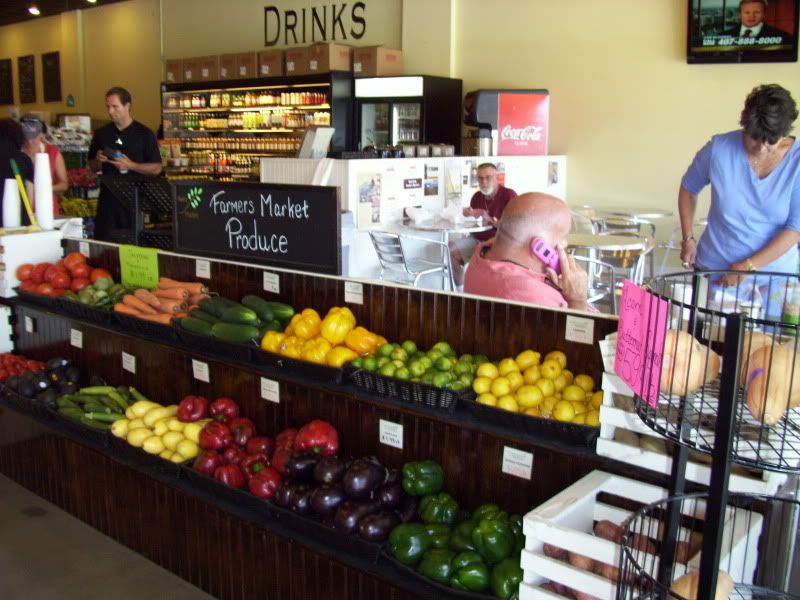 The dine-in area and drink station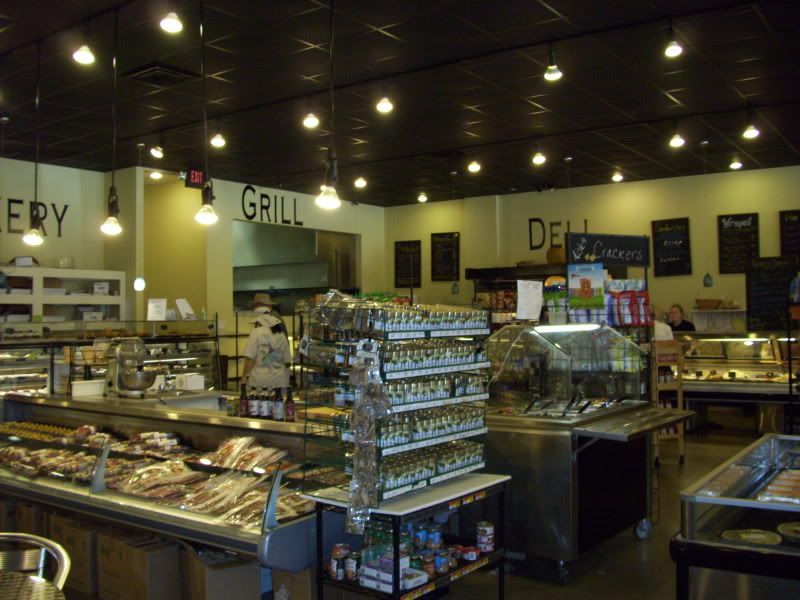 View of some of the store

The gelato counter!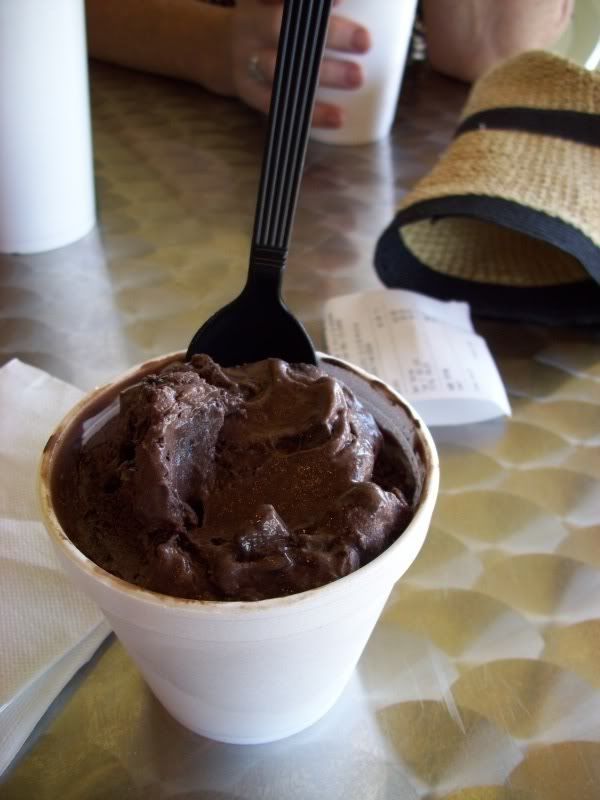 My DELICIOUS gelato
Later that evening we went to the beach after dinner and Collin and I took some pictures and dipped our toes in the water. It was surprisingly not too cold. I was expecting the water to be so cold that I squeeled and ran away from it but I actually enjoyed it splashing over my feet. I guess I'm just used to mid-Atlantic ocean temperatures and not southern-Atlantic ones. I was happy!
Once we got back to the house we celebrated Collin's birthday. Since we would be out of town I put together a party in a box for him! I originally saw this idea posted by Melanie at
You Are My Fave
. I loved her idea and I knew I had to recreate it to fit my own needs! Included in the box were cupcake mix, icing and cupcake cups, candles, napkins, homemade cupcake toppers, balloons, sprinkles, a "Birthday Boy" button for Collin to wear, a pinwheel, bags of confetti, banner, glow sticks, and Boston Baked Beans (Collin's favorite). I think the party in a box was a hit. Collin was surprised and happy! Plus it was so convenient to have everything with me and easy to assemble and create a party atmosphere. A funny story about the cupcake toppers, my mom and I created those using her Cricut and then we attached them to those party toothpicks with a glue dot runner. As you'll see in the pictures we put them in the cupcakes with the candles. I was a little concerned about paper and fire but surprisingly only one topper caught on fire and it burned out on its own!
We had a great first full day in Florida! It was filled with lots of fun!! More posts on the rest of the vacation coming soon!
Cindy