This past weekend was pretty good! It all began Friday evening with having some friends over and playing a couple board games. We started off with Mall Madness (I was the only girl, mind you) and then laughed our butts off playing Words of Wizdom (it's a lot like Loaded Questions). We had a BLAST and laughed so hard I was afraid we were going to wake the neighbors. lol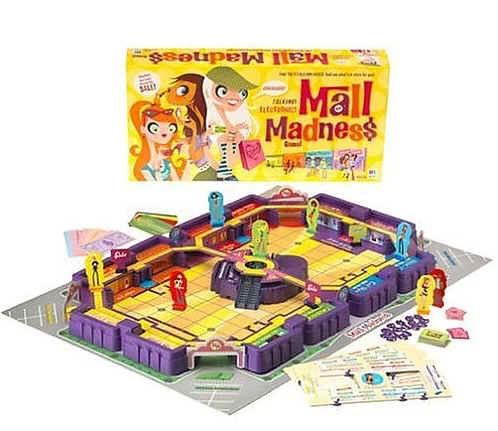 Blast from the past!
Saturday I had to wake up early because I was accompanying a girl from church for her State Solo and Ensemble adjudication. We had to drive two hours to Towson. I had a nice time though in the car chatting with her mom and the mom of the other girl who went with us. Even though it was early the conversations made it a fun and enjoyable day! And both girls got 1's on their pieces! I was so proud of Annie and Morgan!
Sunday we had church and then my aunt and uncle were hosting a barbecue celebration at their house in honor of my uncle receiving his Bachelor's degree on Saturday! What a great accomplishment for him! We enjoyed sitting and around and chatting with family and friends and eating yummy food, too! After we left their house we made a stop at Target so I could spend the gift card I received as a thank you for accompanying Annie. I ended up finally buying myself a digital video camera. I posted
here
about how I wanted a Flip camera. However, I never bought one for myself because I wasn't completely thrilled with the specs or the price. While I was printing out a gift registry Collin looked at the Target flyer and he saw that Kodak's version of the Flip was on sale. We walked back to electronics and it was JUST what I wanted! I'm so excited with my purchase and I can't wait to play with it! It's a Kodak Play*full. It records in 1080p HD and it has an external memory card slot so you can have up to a 32GB card in there. It also has an internal rechargeable battery which is what I wanted. It's also much tinier than the Flip. I LOVE it!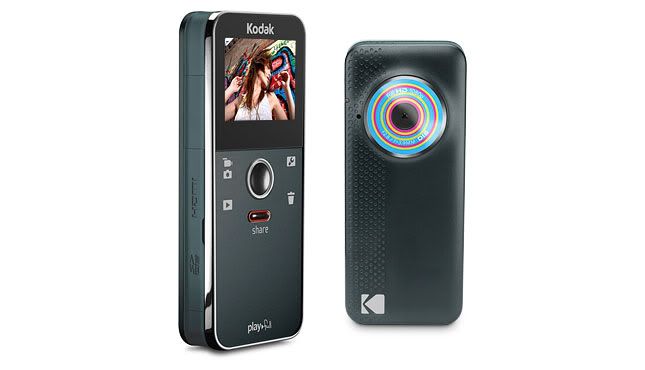 *love!*
I also bought a memory card for it and a pretty blue case that has flowers on it. I can't wait to take some videos and be able to post them on the blog!
After we left Target we headed over to church for the Tweeners meeting. Tweeners is a youth group for 4th-7th graders and Collin and I are leaders for the group. Yesterday was a "fun" day and we went bowling instead of having a regular lesson. We had a blast and the kids did, too! Everyone was laughing and having fun! Some of the kids even bowled better than I did! What a great time of fellowship and fun with a great group of kids! I'm so excited to be working with the youth and I can't wait for the fall when the meetings will pick back up again (we take a break for the summer starting in June).
Did you guys do anything fun and exciting this weekend? Make any big purchases?
Cindy