Once again today I'm participating in
Fill in the Blank Friday
with Lauren at
the little things we do...
I think it's quite a fun little series!
1.
People always tell me I look like
my mom. I really do, too! But I suppose that makes sense since we share DNA. I don't really know that I look like a celebrity though. I've gotten Renee Zellweger but I don't see that resemblence at all
.
2.
Friends don't let friends
forget their birthdays
.
3.
A sunny day is perfect for
taking a walk and for sitting on the back porch/playing in the yard
.
4.
My favorite accessory is
my diamond stud earrings that I got from my parents as a birthday gift several years ago. I wear them every day
.
5.
If I could afford it I would
travel to all the places that I want to go
.
6.
The cure for boredom is
a really good book. Or playing the piano
.
7.
I am currently "in like" with
Nabisco's 100 calorie Mister Salty pretzel packs (yogurt flavored or chocolate), my wedges (both pairs), and the color yellow
.
Also today I'm participating in Live Every Moment's Photo Challenge. The category for today is "Water" and the picture I'm submitting is one I took of the Patuxent River with the Solomon's Bridge in the background.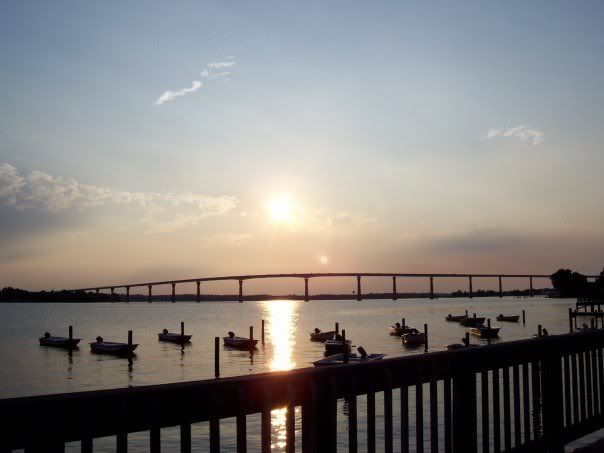 I hope everyone has a great weekend!!
Cindy