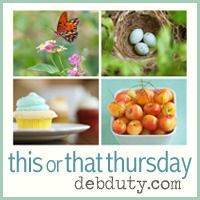 Hello, summer! Summer has definitely arrived here in Southern Maryland! It is HOT! But I can't complain too much. We had almost a full week of gorgeous weather! Anyway.. I wanna do a top 20 list (since the first day was June 20th) of my favorite things of summer!
1. Being able to wear flip flops all the time.
2. Wearing dresses and not needing tights or leggings to stay warm.
3. Going to the carnival.
4. Going to the Solomon's Boardwalk just to stroll and/or to get ice cream!
5. Fireflies!
6. Growing sunflowers (and seeing them everywhere, too)!
7. The River Concert Series.
8. Fresh fruits and veggies.
9. Jet skiing.
10. Thunderstorms (this is a fairly new one).
11. Taking late evening walks around the neighborhood.
12. Going to the minor league ball games.
13. Long days with lots of sunshine.
14. Taking camping trips.
15. The generally relaxed feeling about everything.
16. Being at the water/on the water.
17. Watching firework shows.
18. Vacation Bible School
19. Making day trips to places close enough but also just far enough away.
20. Lots and lots of flowers and colors!
Summer is such a great season and I'm welcoming it with open arms! Here's to an easy, breezy summer filled with lots of good times and many, many blessings!
Cindy