Ever since Collin came into my life I've had a new-found appreciation for sunflowers. I've always enjoyed and liked them (especially since my best friend and sophomore year college roommate loves them) but Collin really made me appreciate their complete beauty.
Do you know about the Golden Ratio? I'm not going to get technical on here, but basically it's 1 : 1.618....(the number is infinite). And this ratio is apparently the most pleasing ratio to the eyes. There is SO much in nature that uses the ratio and artists and architects actually use it to make their work more visually appealing. It's even used in music! You can read a little bit more about it here. I just think it really proves though that their is a God because no "coincidence" could be so amazing. God most definitely knew what he was doing when he created nature and this pattern.
Anyway, all that to say that the "swirl" pattern that you see in the center of sunflowers is the Golden Ratio. And my dear husband loves and is fascinated by this ratio. It is something to be pretty impressed with! And because of that he loves sunflowers and when he explained it to me it deepened my love for them as well! Plus, they're just so beautiful!
Last Saturday I really wanted to buy some sunflowers to have in our apartment. And I really wanted to buy them locally. So I headed on up to a shop that the Amish have set up and bought myself a bunch of sunflowers! And I couldn't resist taking some pictures of them. And since I told you I'd share them this week, here you go!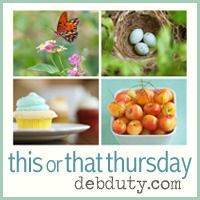 Anyway, I'm still enjoying my beautiful sunflowers! I love late summer/early fall because they are everywhere! I hope that this brings you a new-found appreciation for sunflowers and nature!
Cindy