It's Friday!! It's my day off Friday! I was so excited that this past week was only a 3 day week for me. Holiday on Monday and CWS day today! I'm looking forward to this weekend, not too much planned which is good because I want to relax! Anyway, since it is Friday I'm participating in
Fill in the Blank Friday
with Lauren at
the little things we do...
! Onto the blanks!
1.
My plans this summer include
two more weddings, a mission trip the first week of August, jet skiing, the River Concert series and lots of fresh veggies
!
2.
The best summer I ever had was
probably the summer of '06. I got to go to Europe with my college choir for a 10 day tour, I spent the summer as a groupie for my now brother-in-laws Christian rock band and got to go to several fun concerts in the tri-state area, my family took a week-long vacation to Las Vegas where we visited with my aunt and uncle but also got to explore The Strip as if we were VIPs, we went to Lake Gaston for a 10 day vacation, and I spent lots and lots of time with my friends
.
3.
Summer is
Sprinklers. Pools. The Beach. Sunscreen. Wearing Dresses Every Day. Fresh Fruits and Veggies. River Concert Series. Weddings. Picnics. Back Porch Lazy Evenings. Late Evening Neighborhood Walks. ASP. Jet Skiing. Sunflowers. Ice Cream on the Boardwalk. Fireworks. Vacation Bible School. Ball Games. Sitting Outside to Read. Fireflies. The Carnival. Thunderstorms. There is so much that I love about summer
!
4.
My favorite summer food is
pretty much any fresh veggie. I love vegetables and they're even better fresh right from the garden or farm! I also really love freshly grilled cheeseburgers
.
5.
The best way to quench a summer thirst is with
water. I'm boring like that. =)
6.
My summer uniform consists of
dresses! Lots and lots of fun summery dresses. And flip flops
.
7.
The best thing about summer is
the carefree feeling you get because of the season it is. And the fact that it stays light so much later into the evening
!
I'm so excited this summer! I think I have a newfound appreciation for it! I really enjoyed these blanks today!! And this summer has been and will continue to be a lot of fun! What fun things do you have planned for this summer or what have you already done?
This Friday I'm also participating in the Live Every Moment photo challenge and the theme for today is sunset. I adore this sunset picture that I took. It has the most incredible colors in it. But I pretty much love all sunsets. They make me stop in my tracks and just stare in awe at their beauty. I especially love them over the water as is the case with this picture!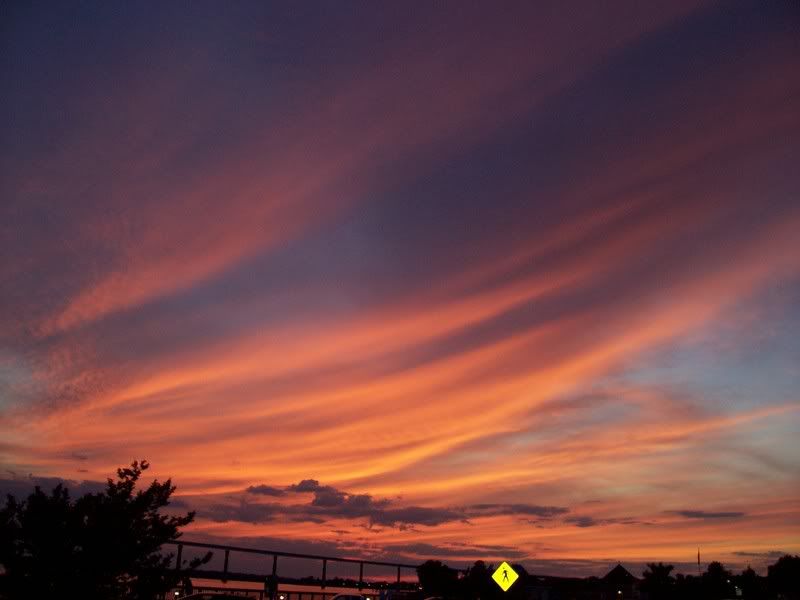 I hope you all have a wonderful weekend and you can see beautiful sunsets like the one above!
Cindy