I had a very fun Independence Day weekend! It all started Friday evening at the River Concert where we heard great music, spent time with fun friends, and watched beautiful fireworks! Then Saturday was a lazy day until Collin got off work and we went and had a game night with some friends. Sunday after church we ventured down to King's Dominion where it was ridiculously hot and crowded but we still had a good time. Then on Monday my mom's side of the family had a cookout/crab feast and I went while Collin worked. He was fortunately able to stop by on his lunch break and have lunch with us! I enjoyed spending time with my family and chatting with my cousins. Then in the evening once Collin got off work we had steaks, baked potatoes and corn on the cob with Collin's parents. Then we set off fireworks out in the street! So much fun!
Something really cool, we saw fireworks every night but Saturday night and the only night that God didn't show up the man-made fireworks was on Friday. Both on Sunday and Monday while the fireworks were going off there was lightning in the sky and slight rumblings of thunder. It was absolutely incredible. God's firework show was definitely better than all the man-made ones. I'm so glad I'm not scared of thunderstorms anymore (see
this post
) because I surely would not have enjoyed God's fireworks and I'm sooo glad I did!
Now onto the pictures from Friday night and two videos of the fireworks we set off ourselves. Here in Maryland it's illegal to have any fireworks other than ground-based ones. Not as fun as what some other states have but still fun and pretty nonetheless!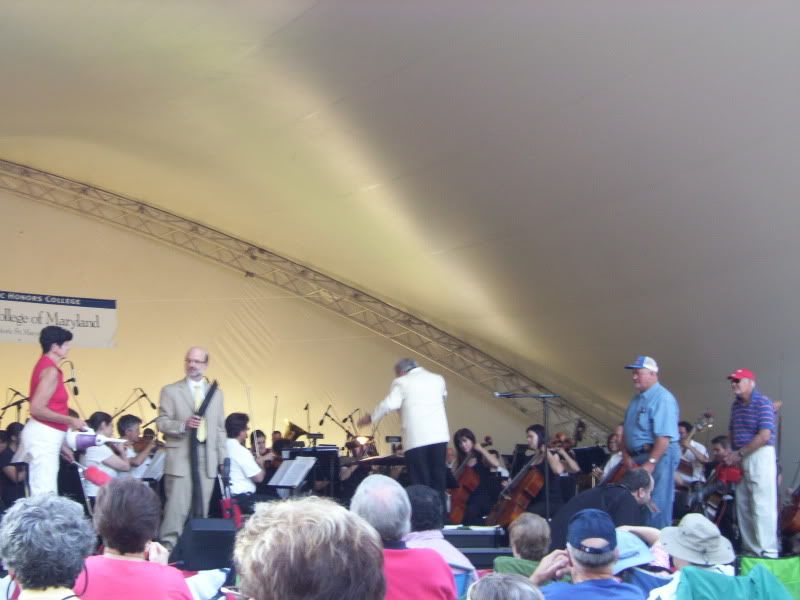 One of the songs called for random household appliances... There's a handheld vacuum, a giant vacuum, an edger, and a leaf blower. They also had two people with muskets.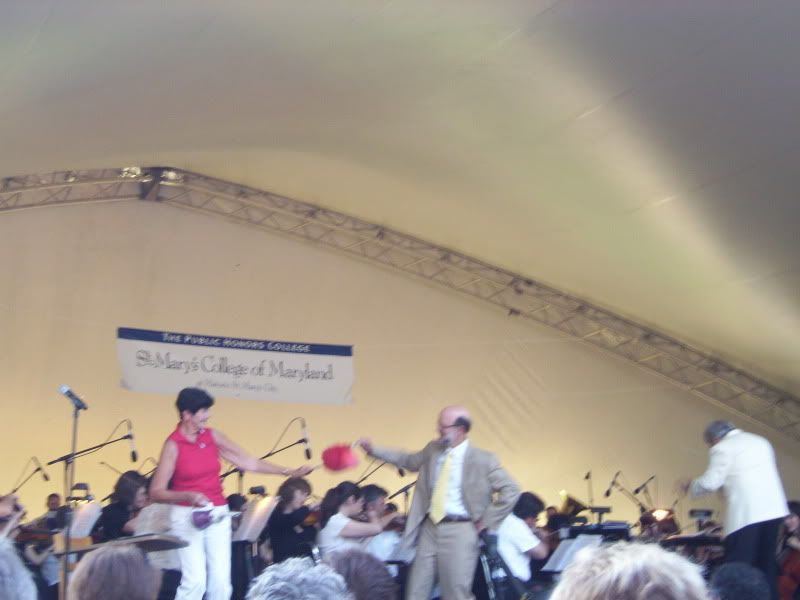 Dueling with feather dusters. =)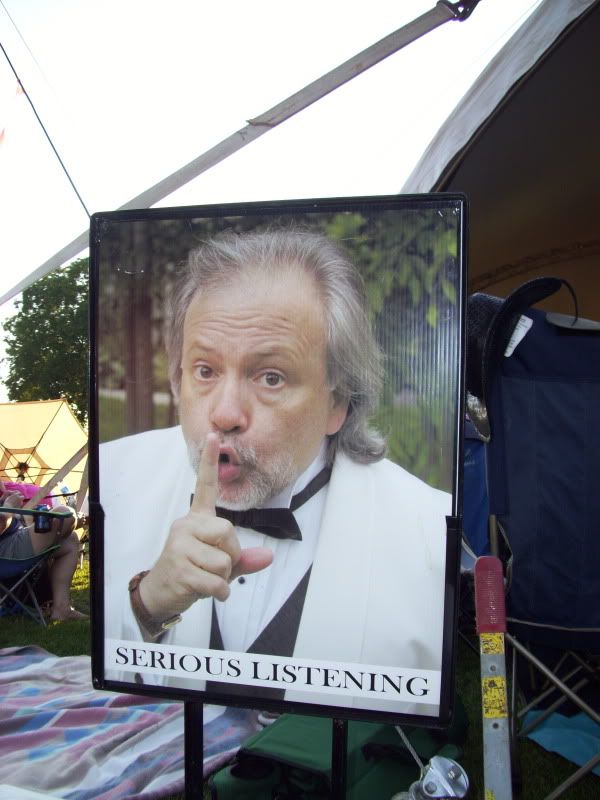 We are serious listeners.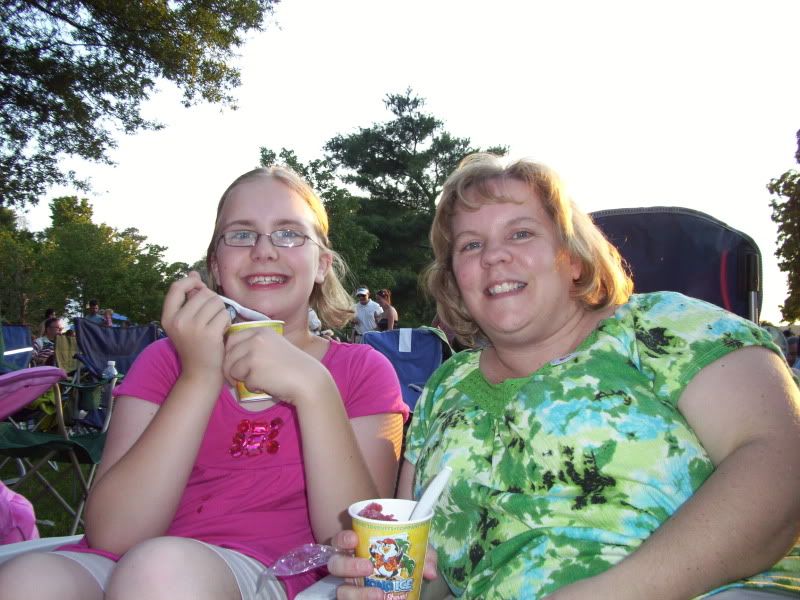 Alexis and Donna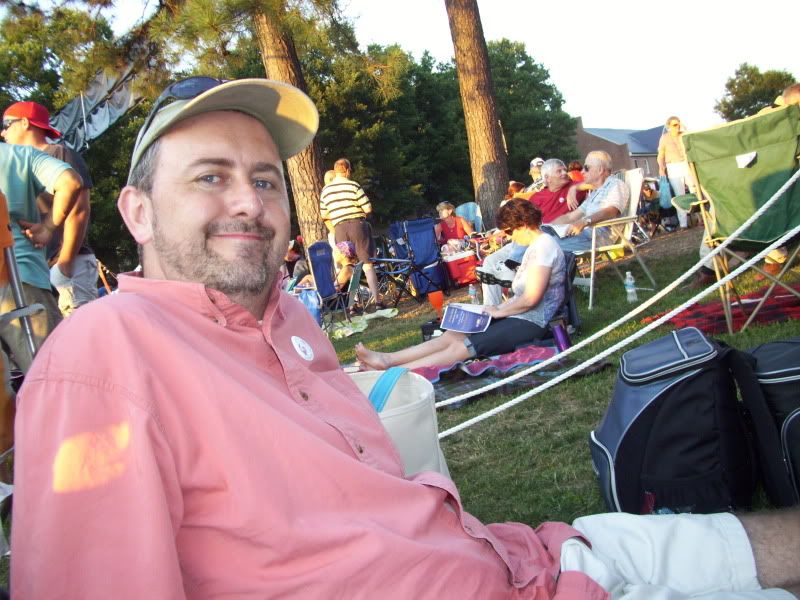 Butch!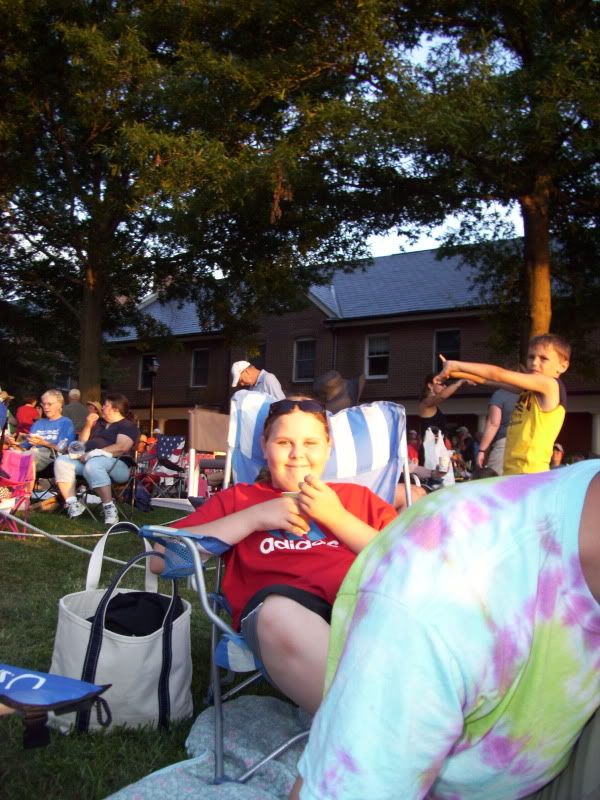 Kirsten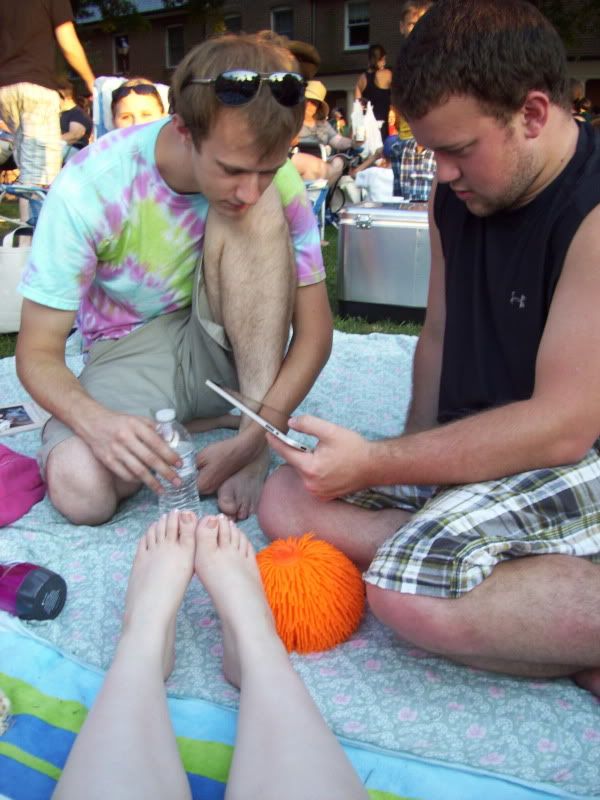 Collin and Devin were obsessed with Angry Birds during the second half of the concert. lol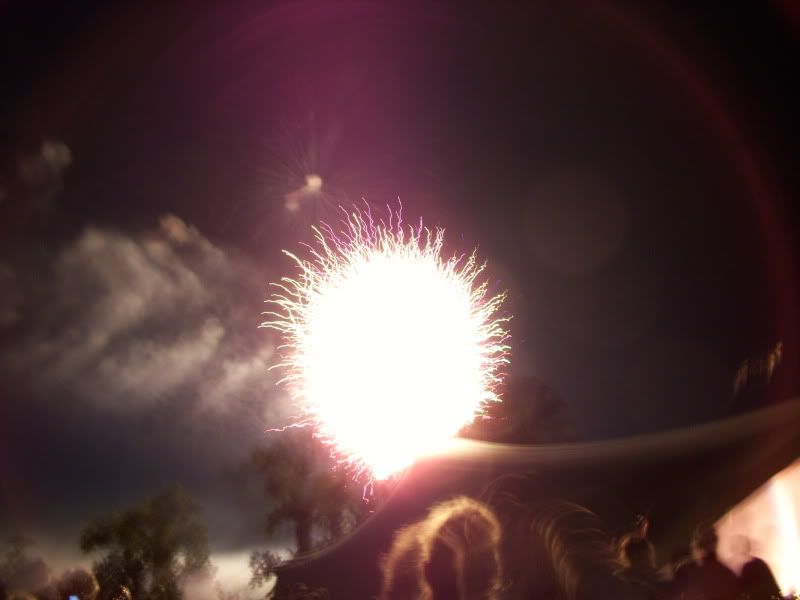 The grand finale! It was very bright!
This one was just a short little firework that created very, very bright flashes of light.