**For the month of June I'm going to be participating
in a 30 Day Photography Challenge
hosted by White Peach Photography.
Visit the blog here for more of the details.
To see my other posts in this challenge click here!**
Yesterday was the last day of the challenge. I'm sad that it's over because it's brought me lots of great inspiration for photos and I've had a lot of fun with it. I will definitely be snapping more photos because of it though. I may participate in the weekly inspiration challenge that Mary is doing on flickr now that this is done. Anyway, the last photo for the challenge was a self portrait. So, here you go, my final picture of this 30 Day Photography Challenge.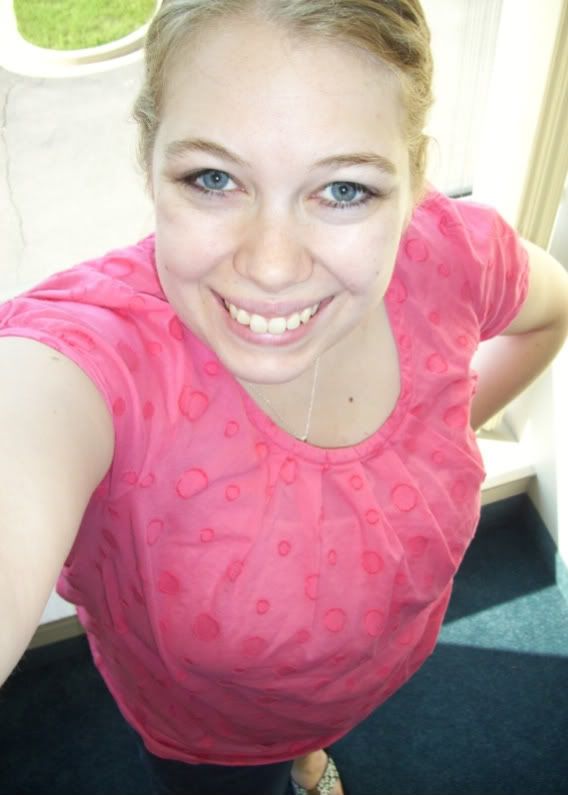 Have you guys enjoyed my photos? Would you like to see more photography on my blog? I sure have had a good time looking at everyone else's photos! Thanks for following along with me during this challenge!
Cindy