Today I just want to share with you some things have that made me happy lately. It's been a week of lots of smiles.

Making birthday cards for people I love


I bought this skirt at the thrift store several months ago. When I bought it I couldn't try it on but it was my size. I got home and tried it on and it wouldn't zip/button. I wasn't expecting to be able to wear it on Tuesday but I wanted to try. And it fit!!


Having pancakes for supper to celebrate Shrove Tuesday before going to praise team practice!


Warm-ish weather! And (mostly) sunshine!


The pile of laundry I had (and still have) to fold. This might be weird to some of you, but I love laundry. So even though I haven't had time to fold it yet I look forward to doing it.


Our church held a very touching and moving Ash Wednesday Service. I took some notes and the ones that stood out to me the most were "We can't work to be free of our guilt. We must just accept Jesus' forgiveness. - New start through the CROSS"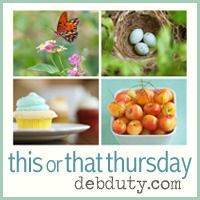 I love doing this and
Jessica
is the one who inspired me. I love her "I Smile" Wednesday posts. What's made you smile this week? I hope you've had lots of things. I'd love to hear about them in the comments!
Cindy