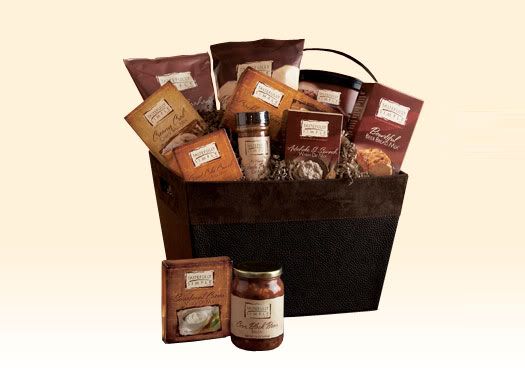 Tonight I am having a Tastefully Simple party and I am very much loving it right now. Last night I got to prepare some of the foods in advance (since I won't have too much time after work before the party) and it was really, truly simple. Each of the things I made had 1 or 2 ingredients in addition to what you buy from Tastefully Simple. And it took no time at all! I mean, it took me a little longer than it would have if I was only making one thing, but still, it makes cooking soo easy! Plus the things I made smelled delicious! I can't wait to taste them tonight. I also can't wait to buy a few things tonight to use for future meals.
I didn't use to be a big fan of breakfast foods. But when Collin and I started dating he had me try a few different things and my tastes began evolving (with all food types, not just breakfast, actually). When we got married it became a fun morning activity to make pancakes for breakfast. The only thing though is I still don't really care for plain pancakes. Mine always get covered in chocolate chips and I love it! Collin makes me the best pancakes, he's found the perfect recipe and definitely perfected it!
And keeping with the food theme of this post, I am a huge fan of Betty Crocker. I love all the recipes that I get from the e-mail newsletter, I love the recipes in the cookbook I have, and I love the recipes from their website. But more than just that, I love all the products they have for baking. I've found that Betty Crocker has the best brownies, cake mixes, muffin mixes and cookies. My absolute new favorite cookie mix is the Oatmeal Chocolate Chip cookies. They are so tasty! I have a pack of it I'm planning on making tomorrow. I just like how Betty Crocker has such great ideas and foods to try!
Are you a fan of any of these things? Have you heard of or tried Tastefully Simple before? If so, do you think it's as nice and easy as I do? I hope you have a glorious weekend filled with good food and fun!
Cindy
*Images found on google.*