While on our camping trip over Labor Day weekend we decided to make the short journey to Luray, VA to explore Luray Caverns. I had been to the caverns when I was about 13 with my family when we were camping in Luray; but Collin had never been and quite frankly I didn't really remember too much nor did I appreciate it the way I do now! It was quite a sight! So spectacular and my pictures don't do it near justice. If you ever get the opportunity to visit the Luray Caverns, or any caverns really, do it! I don't think you will be disappointed one bit!

This was a relatively shallow pool of water, however it looks immensely deep and actually doesn't even look like water because of the clear reflection of the stalactites.


We were told that this looked like a big Shaggy dog. Collin said it looked like an AT-AT from Star Wars...


If you look closely enough at this picture you'll see a device about in the middle that releases a small mallet/hammer that makes the stone reverberate. A man named Leland Sprinkle discovered the tones of hundreds of stalactites and put these hammers on them with mini speakers and when you push a button the stones play "A Mighty Fortress Is Our God" by Martin Luther. It was incredible to say the least. My husband stood with his mouth open the whole time just completely enthralled! I was too. =)


The organ was there just for a comparison. No sound comes from it when you are listening to the Great Stalacpipe Organ.


This was a wishing well. People could throw their coins into it and their money was donated to charity. The money gave it very interesting colors.


Fried eggs!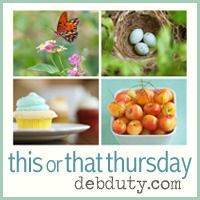 What a neat little adventure we were able to go on together! I love exploring with Collin and I love being with him when he gets to experience things for the first time. It's so wonderful!
Cindy