1 Give thanks to the Lord and proclaim his greatness.
Let the whole world know what he has done.
2 Sing to him; yes, sing his praises.
Tell everyone about his wonderful deeds.
3 Exult in his holy name;
rejoice, you who worship the Lord.
Psalm 105 (NLT)

Today I am grateful to live in a free country. I am grateful to be an American. I know the our country has its issues and I'm not getting into that here, but put aside all the financial and political troubles we're having and we're very lucky to live in this country. Collin and I went to D.C. today to be touristy and we took a tour of The Capitol building and though I'd learned about the history in school, watching the video at the beginning of the tour on the history of our country and the history of the building just filled me with such pride to be from this country. We are very privileged here and it's because of the hard work of our forefathers. Have you ever taken a tour of The Capitol? If not, I highly recommend it. It's very beautiful and you'll learn about our country's great history and different things that took (and take) place in the building!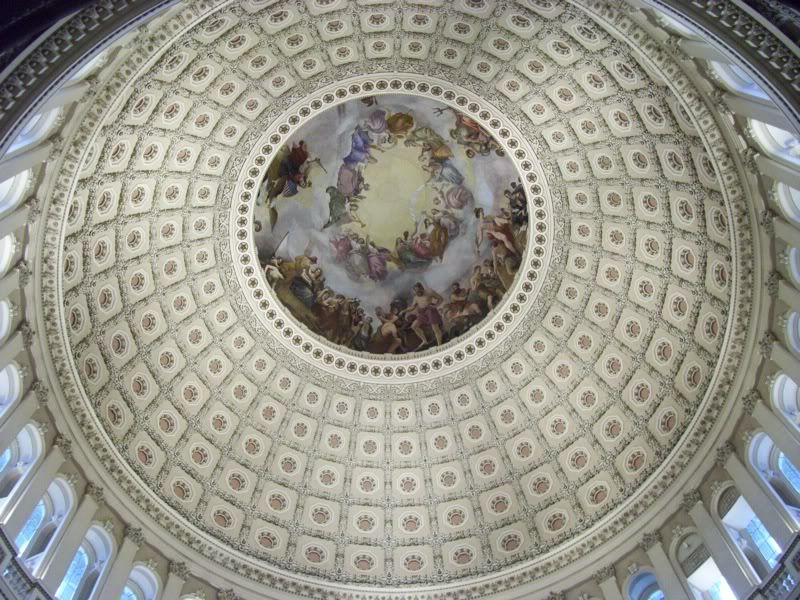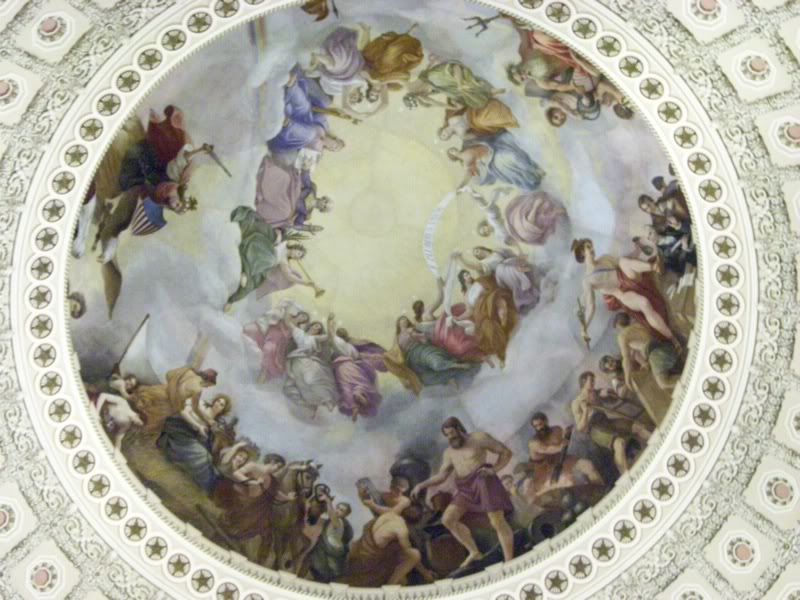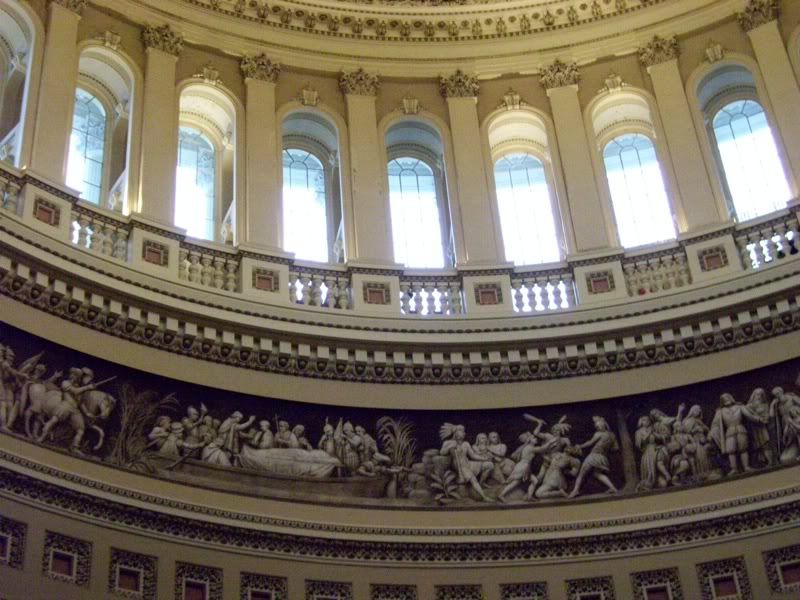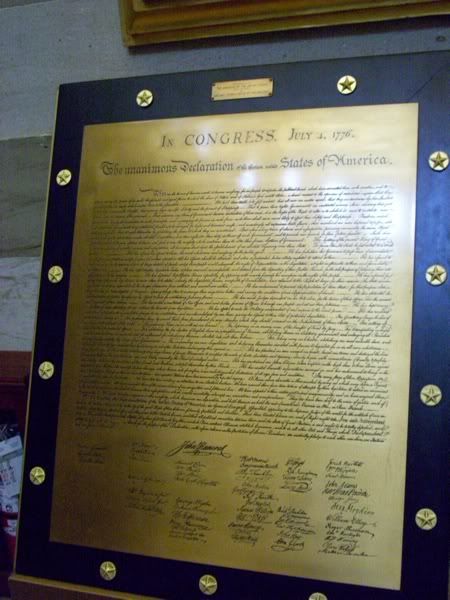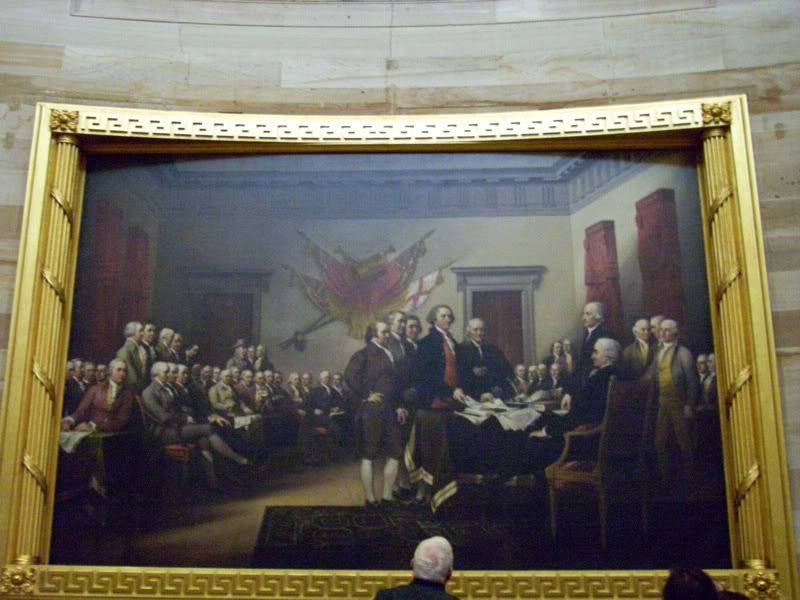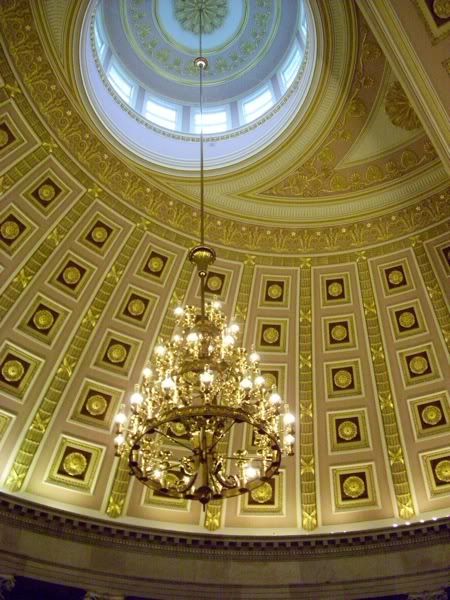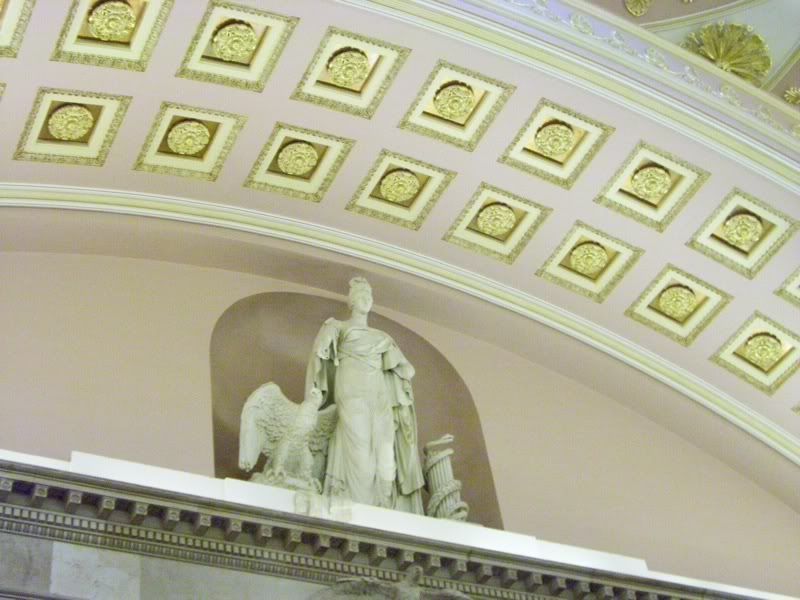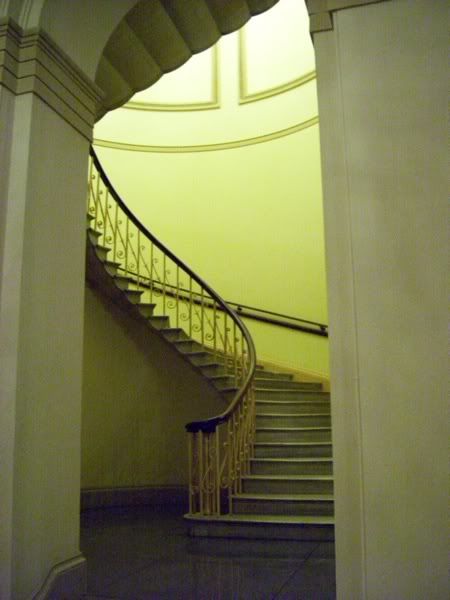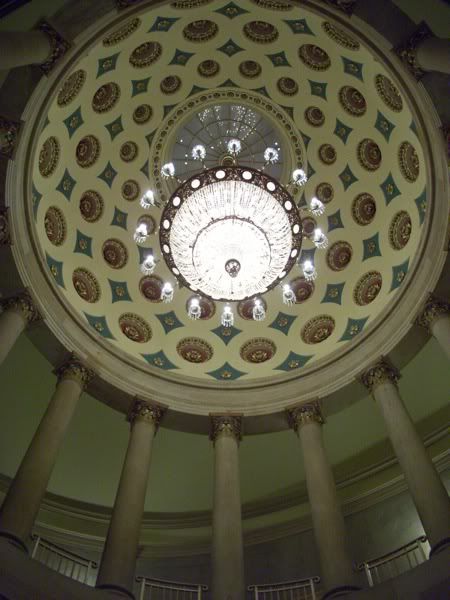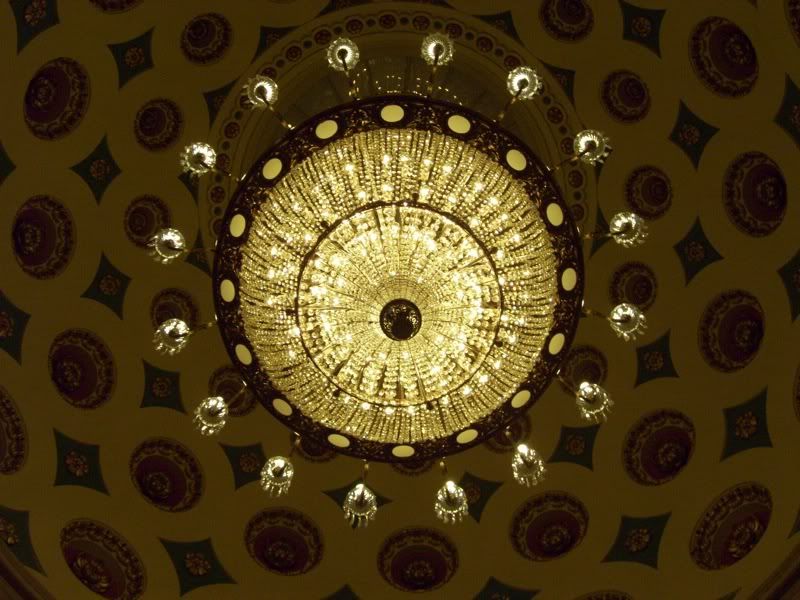 After we were done with our tour of The Capitol we walked through the tunnel that connected The Capitol to the Library of Congress and walked around. It's a really cool place, too! Very much touristy in the parts we saw but that's because it's what is open to the public. I was absolutely in awe of the Reading Room. My only wish is that I could have gone into the Reading Room. It's been a dream of mine since I was a child. One day. I just need to come up with a project and a need to do research in there and then I can go!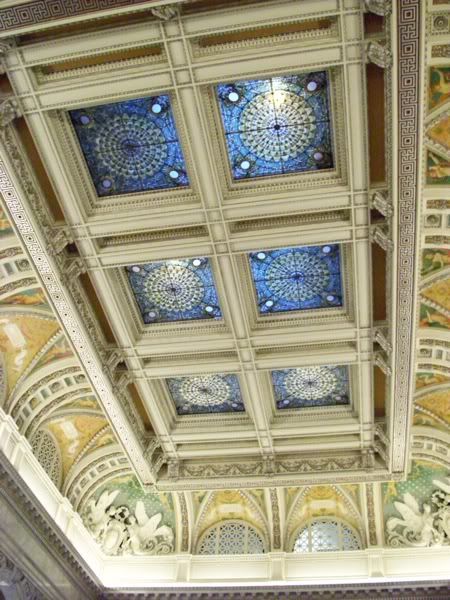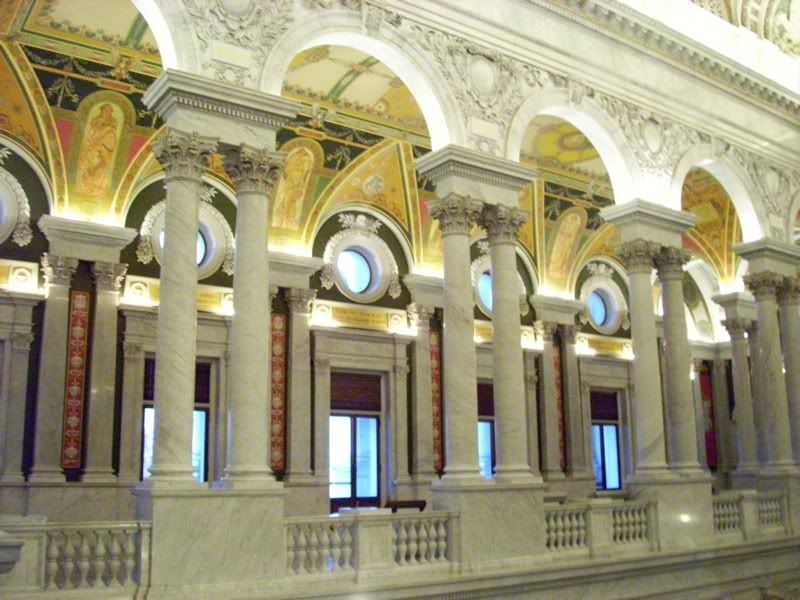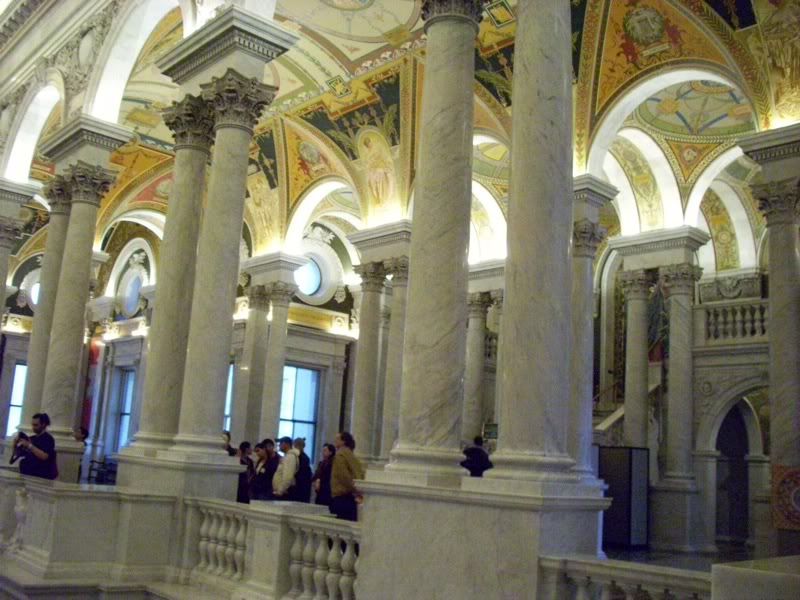 After leaving the Library of Congress we hopped on the Metro and over to the American Art Museum to see just one thing.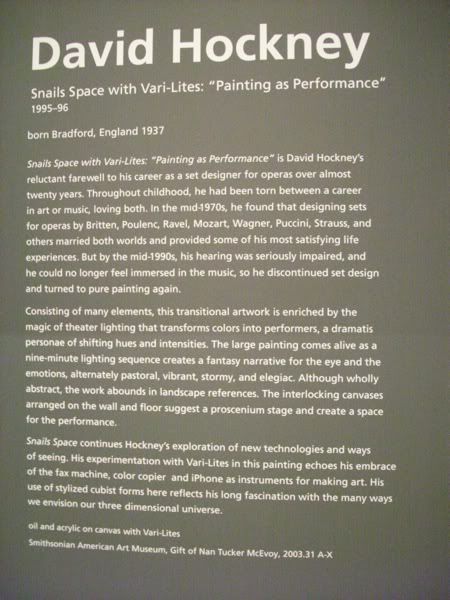 That is the most amazing piece of artwork. Basically it's this colorful wall/floor display and then there's lights that are continually changing colors and directions that are shining on the display and it's creates the most amazing colors display. And it's absolutely incredible. The colors in the display are brought out and "hidden" by the different lights that are shining and it's just awe-inspiring. If you're ever in the American Art Museum, visit the Contemporary Art room and see this exhibit. Collin and I spent about 20 mins just staring at it yesterday. Our first time seeing it (a year ago) we watched it for about the same amount of time.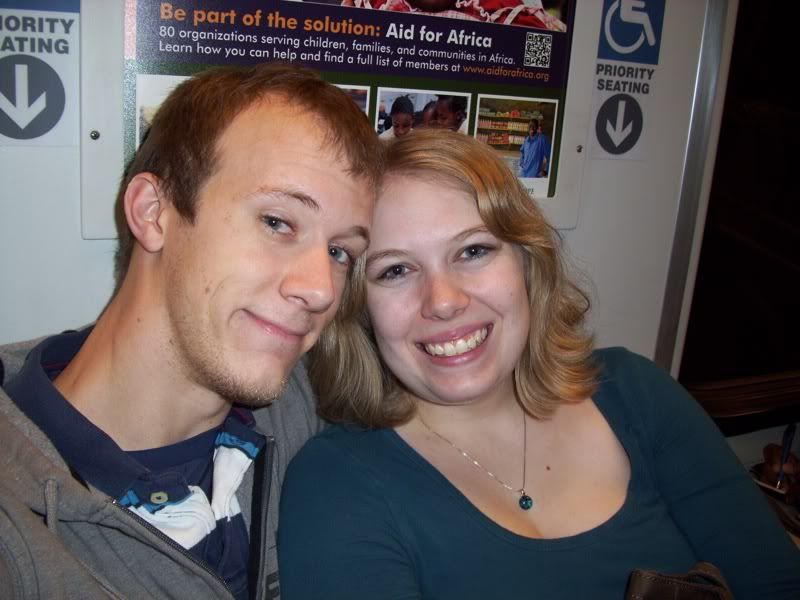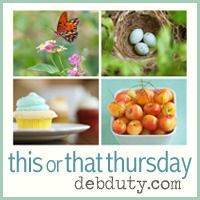 Cindy