I totally just had an "Oh shoot!" moment where I realized I never shared the photos from our fun day with our niece and nephew. This may have taken place just over a month ago but I want to post them. It's as much for me though for memories as it is for you guys! We had such a great visit with Collin's family and I was so glad that in addition to his brother and niece coming, his sister and nephew came to visit, too!
As I said before
we went to this big old beautiful tree Collin's dad passes everyday going to work and the kids played in the leaves while we took photos. Then we went to the pumpkin patch/corn maze and we all really enjoyed ourselves there as well! It was so delightful!

I love little Jaden peeking out from behind the tree.


Aunt Jade with Kayla.


Beau decided to hang Kayla from the tree. She didn't mind too much.


Jaden however was not so thrilled...


Burying Uncle Collin in the leaves.


Jade and Jaden


Beau and Kayla


She really got into it and started enjoying herself!


Oh I love him so much!


Bahaha!


Uncle Collin holding Kayla's hand and MiMi (Collin's mom) holding Jaden's hand on the way into the farm.


Off for the train ride!


Playing in the corn box.


Jaden was so excited about holding the flag while in the corn maze. He kept trying to raise it up and we would tell him "Don't lift it too high or they'll think we're lost!" So then he kept asking if we were lost so he could raise it! Too cute!


Collin just had to go down the slide.


Finding some pumpkins in the pumpkin patch.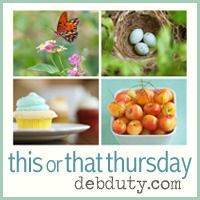 I love being an aunt! It's so much fun! And it doesn't hurt that my niece and nephew are just so darn cute! I'm so glad we got to spend time with them and I can't wait for our next visit. =)
Cindy