On October 20 Collin and I attended my alma mater's, Messiah College, homecoming! I hadn't been to Homecoming since the year I graduated ('08) and it was so much fun going this year! We loved hanging out with my music friends, who also happen to be Collin's friends from the times we've seen them in the past few years, and just being able to walk around campus and have a grand ol' time! We even were able to eat lunch in the Lottie Nelson Dining Hall. Good memories! It's so interesting though that in the 5 years since I've been graduated (I actually graduated in December of '07, I just consider myself class of '08 since technically I am... I graduated a semester early) how much things have changed. It was fun to see though! Anyway, it was a BEAUTIFUL fall day so I took lots of pictures that I wanna share with ya'll now!

Andy was way too excited about the prospect of throwing the leaves in the air... lol


Collin, Andy and Jackie enjoyed throwing the leaves into the air!


They're adding on to the Music and Arts Building called Climenhaga where I basically spent the majority of my college days. It's going to be a BEAUTIFUL new addition and I can't wait to go back when it's finished to check it out. It does make me a little sad because the Climey I know and love is no longer the same...


Old Main is the Administrative Building and it's also one of the oldest buildings on campus. It's beautiful both inside and out.


One of the events we attended was the Concert Choir Alumni Choir Concert. All alumni who were in concert choir were invited to come to a rehearsal where we practiced a few simple songs, and went over some other songs that are Concert Choir traditions, and then we performed some of them by ourselves and a couple with the current Concert Choir. The current Concert Choir also performed a few songs by themselves. It was so fun and such a great experience to sing under the direction of Mrs. Tedford again.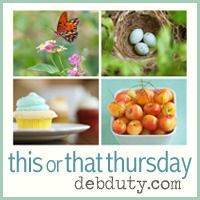 We had such a great time that day. I am so glad we went and got to spend so much time with our friends. They are so fun and I miss them. But, there's hope in the future of seeing them again soon since Jackie and Andy got engaged last weekend!!
One of the things I miss about being at Messiah is the beautiful fall colors so I am really glad I was able to take so many pictures, especially since now I'm much more into photography!
Cindy