**For the month of June I'm going to be participating
in a 30 Day Photography Challenge
hosted by White Peach Photography.
Visit the blog here for more of the details.
To see my other posts in this challenge click here!**
Today's post is of a silhouette. I've never purposefully taken a silhouette photo before and I don't know that I've ever unintentionally taken one before either. Anyway... this was very challenging for me. Especially since I have an extremely difficult time holding the camera still to take a picture without the flash. Sadness. This was pretty much the best out of like 30 takes. My husband started out as a willing subject but soon grew weary of me saying "Wait... it was blurry. Let me try it again."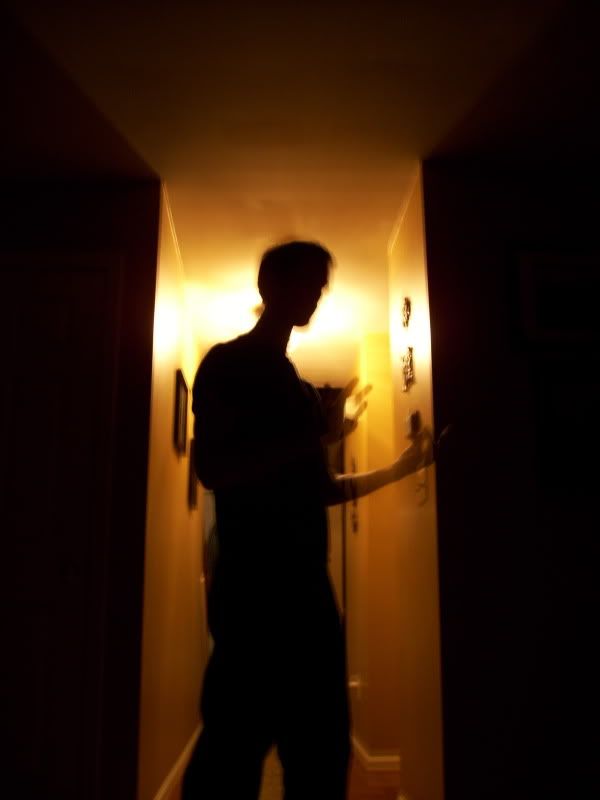 If you're participating in the challenge, leave me a comment. I'd love to see your silhouette pictures!
Cindy