**For the month of June I'm going to be participating
in a 30 Day Photography Challenge
hosted by White Peach Photography.
Visit the blog here for more of the details.
To see my other posts in this challenge click here!**
Day 23's photo was of a sunflare. We had no sun yesterday. Or rather it was playing hide behind the clouds all day. So unfortunately I wasn't able to get an actual sunflare (or sun burst) picture. It made me really sad, BUT as I was leaving the house for work yesterday I snapped this photo. I thought it was stunning. I literally walked out the front door, saw this, stopped and gasped, then grabbed my camera. =) It kinda has a sun burst effect. And I LOVE the contrast between the clouds. There was so many different cloud types and colors.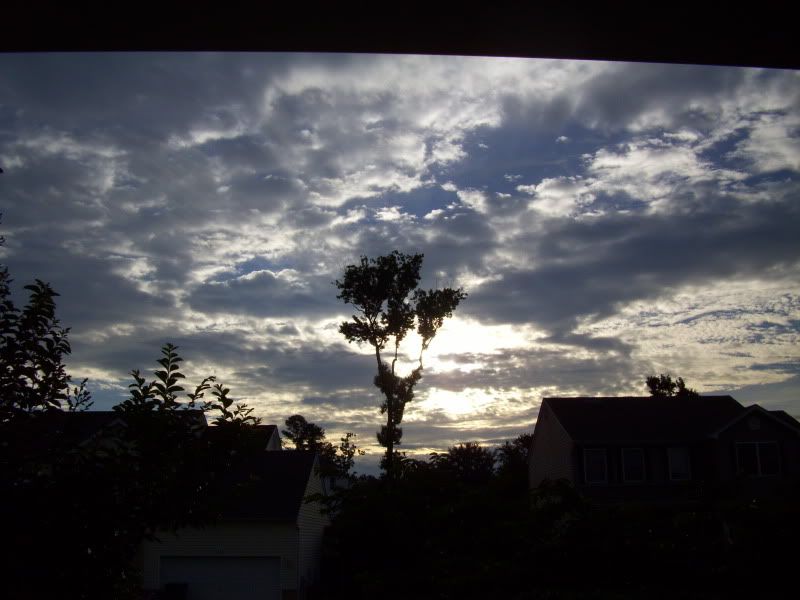 I also really like that it has a silhouette in it. It makes up for my not so good (in my opinion) silhouette picture from earlier in the challenge.
And here's another without the front porch blocking the top of the view.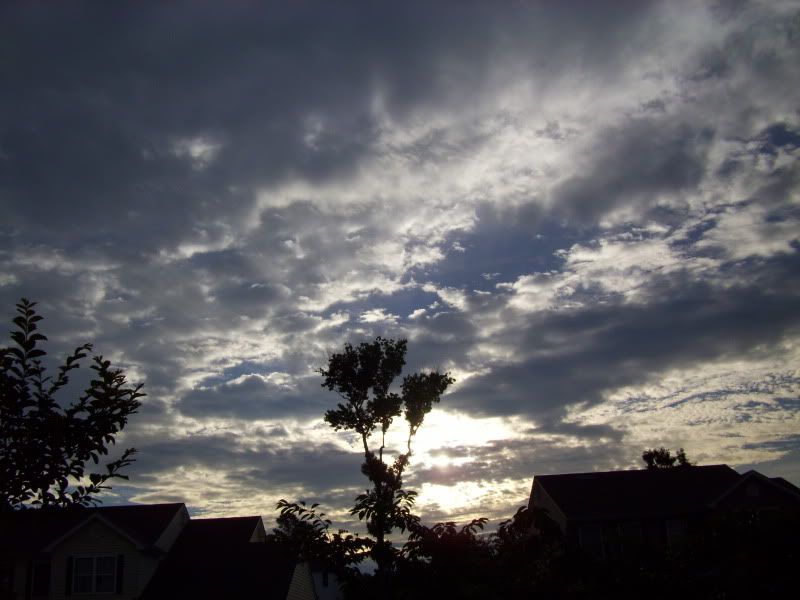 If you're participating in the challenge, did you have trouble finding the sun yesterday? Leave me a comment. I wanna see your pictures!
Cindy