**For the month of June I'm going to be participating
in a 30 Day Photography Challenge
hosted by White Peach Photography.
Visit the blog here for more of the details.
To see my other posts in this challenge click here!**
Today's picture is of clouds! I love cloud pictures. I have so many that I've taken in the past but since this challenge is about taking pictures everyday and getting inspiration for pictures, I wanted to take a new cloud picture today. I was a bit concerned because the past few days have been cloudless. Sunday we had the most AMAZING big white fluffy clouds and I was hoping today would be like that but alas, no such luck. But fortunately we have a whole cloud covering above us. It pretty much looks like one giant fluffy sheet. I love the sun burst in this photo, too!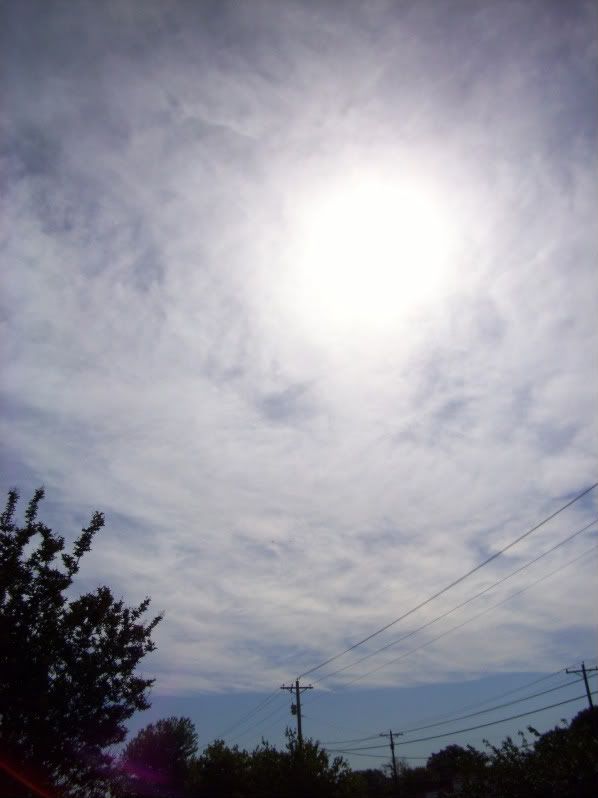 **Edit** On my way back from lunch this afternoon the sky was even more beautiful than it was this morning so I snapped a few more cloud photos. Enjoy!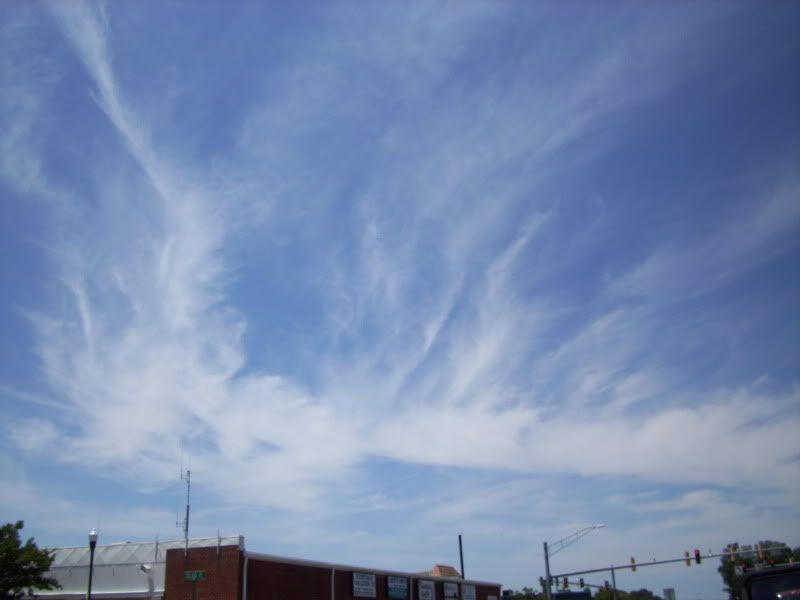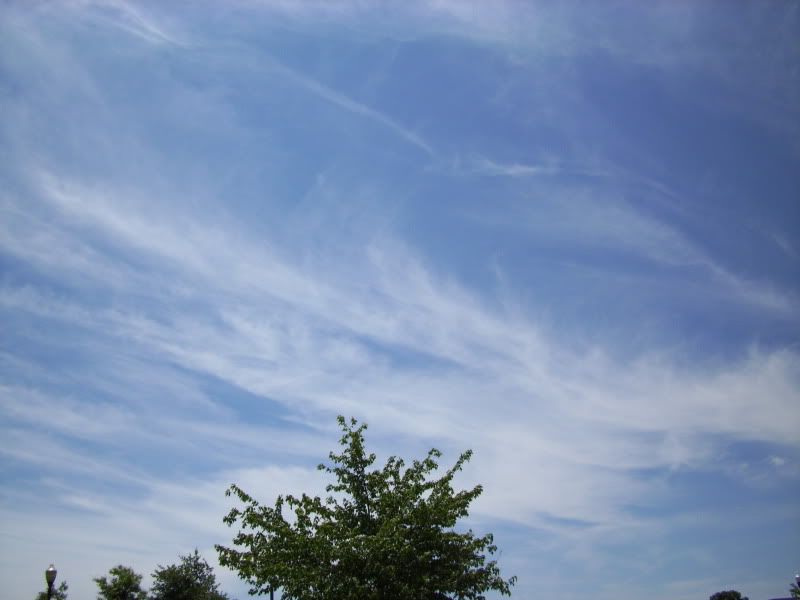 If you're participating in the challenge, leave me a comment! I'd love to check out your cloud pictures!
Cindy